New pictures of Turkish actress Esra Bilgic, who played the lead role of Halima Sultan in the Turkish series 'Ertugrul Ghazi' based on Islamic conquests, have gone viral on social media.
Read More: Halima Sultan (Esra Bilgic) turns off Instagram Post Comments
Esra Bilgic recently posted his new photos on Instagram, a photo and video sharing app. In which the Turkish actress is dressed in a white pants suit and at the same time she is wearing sunglasses to protect herself from the sun and sitting on a chair smiling.
View this post on Instagram
The photos shared by Esra Bilgic are the ones she recently took for a Pakistani magazine. While posting the photos, Halima Sultan did not write any caption but the new photos of the Turkish actress have won the hearts of her fans.
Esra Bilgic posted her new photos just a day ago and in just a few hours her photos have received more than 560,000 likes, while the comments section has also received a positive response from social media users. ۔
It should be noted that Esra Bilgic has recently become a brand ambassador of a Pakistani mobile company.
Turkish actress Esra Bilgic recently posted some new photos of herself on the photo and video-sharing app Instagram.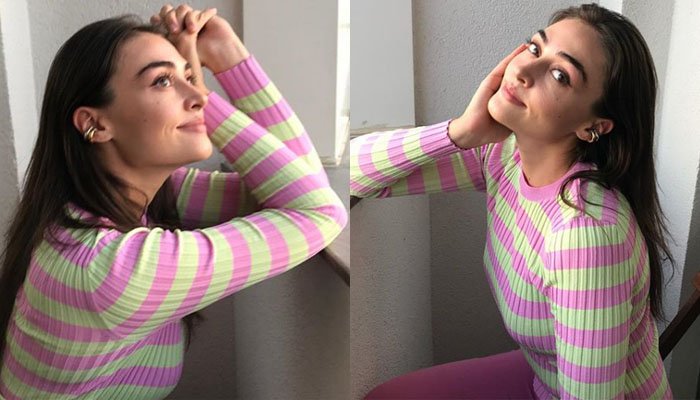 View this post on Instagram