Turkish dramas have been aired in Pakistan for many years, but the popularity of "Dirilish Ertugrul" is unprecedented.
For many years in Pakistan, various Turkish dramas have been aired on channels with Urdu dubbing, but the popularity of 'Dirilish Ertugrul or Ertugrul Ghazi' is unprecedented.
After being aired in many countries of the world, it is now being aired on Pakistan Television and currently season 1 is running while it has 5 seasons in total.
In terms of its story, preparation, and acting, it is a masterpiece drama that tells the story of a nomadic tribe who is targeted by the Mongols and the Crusaders as well as the seasons.
Read Also: Ertugrul Ghazi Episode 1 Breaks many records 3 Million Views in no time
In fact, this is the story of the first season, which depicts the 13th century, and the Kayi tribe finds a new destination to escape the Mongol invasions, for which the tribe's chief, Ertugrul, plays a leading role.
You will be watching the story of the play and there are all its seasons on various online streaming channels which can be seen to understand how the Ottoman Empire was founded by Ertugrul Ghazi which was founded by his son Usman.
You may not know that Ertugrul is a Turkish word which is made up of 2 words ER and Tughral and it means war hero.
Ertugrul
Ertugrul's date of birth is unknown, and he died sometime after 1280. It is believed that he was the son of Suleiman the Magnificent, who came to Anatolia from eastern Iran to escape Mongol invasions.
He is said to have been the chief of the Kayi tribe and was granted lands near Ankara for his services to the Seljuk Empire against the Byzantine Empire.
And the rule of this region helped to lay the foundation of the Ottoman Empire, in fact it is a great foundation for a historical drama which you can see in Ertugrul Ghazi.
Ertugrul's mausoleum is at the site of Sogut, which changed shape during the reigns of various Ottoman rulers, can still be seen through 360 technology.
Why Dirilish Ertugrul Play is very special?
A good story, a good hero, and his battle scenes, with all three aspects, enchants the viewer and the play takes care that the story does not get lost in too many characters but revolves around the main character who made the Ottoman Empire.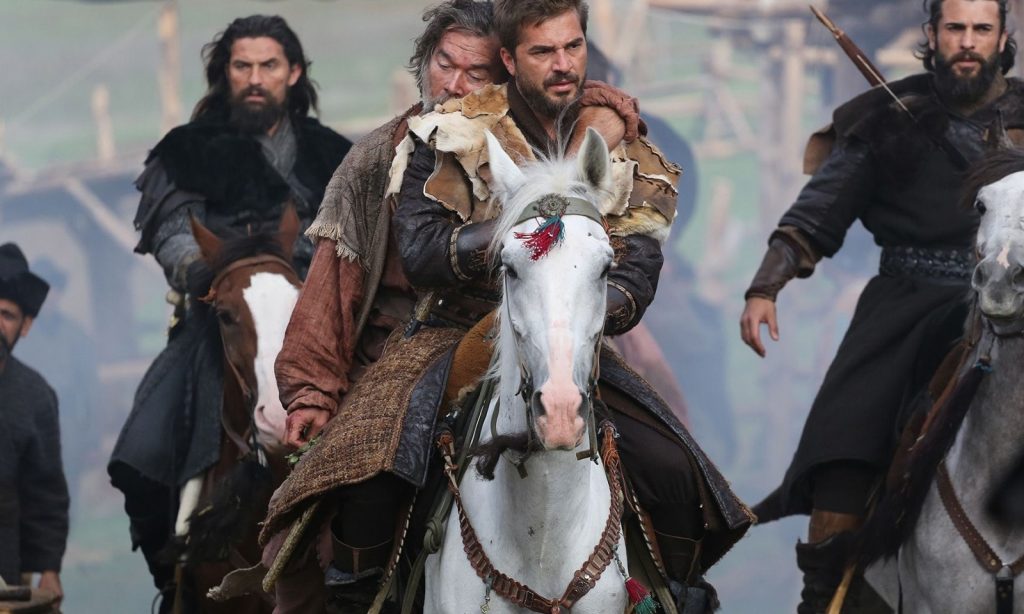 Who are the main characters of the Dirilish Ertugrul or Ertugrul Ghazi?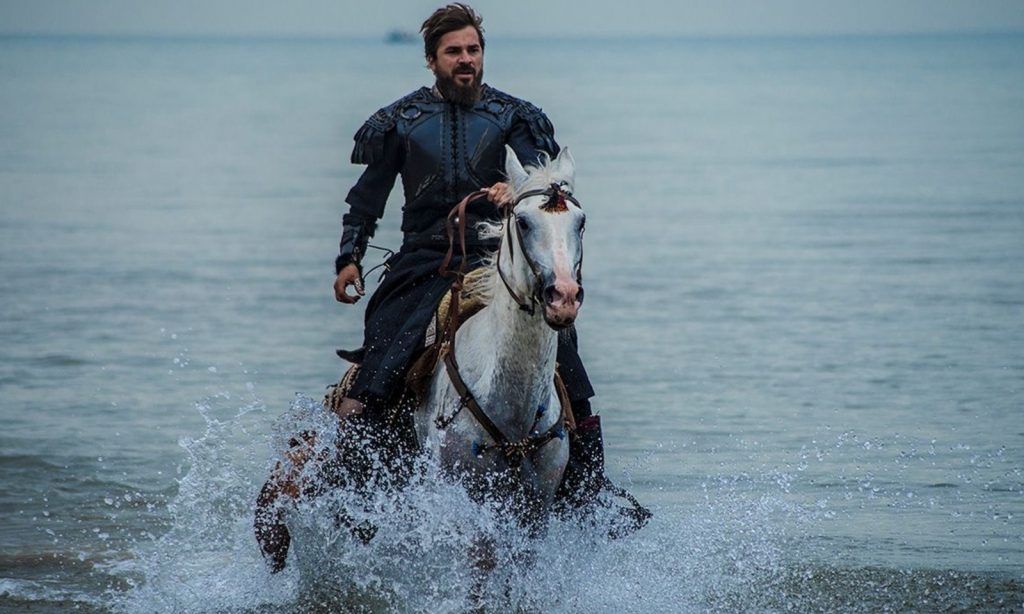 The actor who played the role of Ertugrul is Engin Altan Düzyatan who was born on July 26, 1979 in Izmir, Turkey. He started his career with a TV serial Rukhsar after gaining a degree in theater and has acted in several films and dramas.
View this post on Instagram
But from 2014 to 2019, Ertugrul's character has made him famous all over the world. He married Neslişah Alkoçlar in 2014 and has 2 children.
View this post on Instagram
Who plays the role of Ertugrul's wife in the play?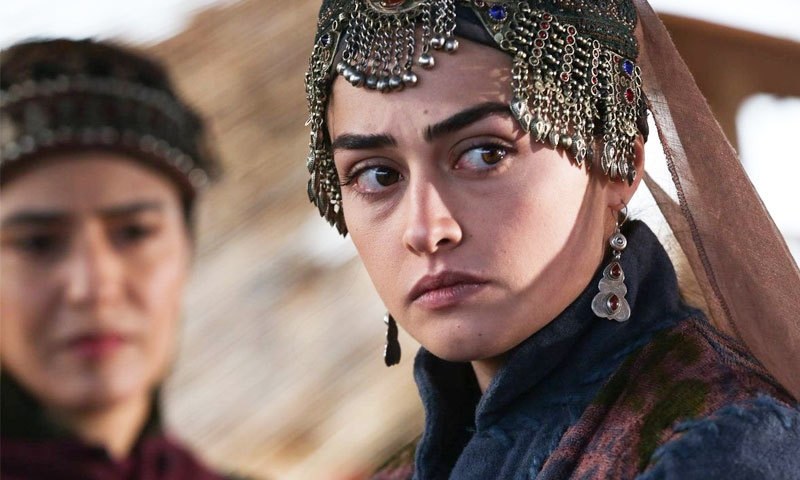 The role of Halima or Haleema Khatun is very important in this play and it was played by Turkish actress and model Esra Bilgiç.
View this post on Instagram
Esra Bilgic was born on October 14, 1992, in Ankara and holds a degree in international relations from a university in Istanbul, while still studying law.
She entered the world of showbiz with the Ertugrul series in 2014 and has acted in 2 more plays and a film besides Ertugrul.
In 2017, she married Gokkhan Tore, a footballer, and divorced in June 2019.
View this post on Instagram
Who played the role of Ertugrul's father?
Suleiman Shah is also one of the most important characters in the play for which Serdar Gökhan was hired.
Born on May 15, 1946, Serdar Gökhan studied Fine Arts and has been involved in the film world since 1964.
He first married Oya Zindanji Oglu in 1976 but divorced in 2001, then in September 2005 he married Shukran Khanum, with whom he also has a son. Since 2014, he has been working only in Ertugrul and has not acted in other dramas or films.
Who is the actress playing the role of Ertugrul's mother?
The role of Haima Khatun is also very important and she is being played by a Turkish actress named Hülya Darcan. 
.
View this post on Instagram
She was born on April 27, 1951 in Izmir and has been in showbiz since the 1960s. She married Zanjo Qoral in 1970, who died in September 2005, and they have two children.
Who played the role of Ibn Arabi?
Ibn Arabi, a well-known Sufi saint, was played by Osman Soykut, a Turkish-American actor. He was born in Ankara on January 1, 1957, but received his primary education in Germany and his higher education at Ankara College.
View this post on Instagram
After earning a degree in architecture, he moved to the United States, where he began acting in 1996. He has acted in several films such as Art School Confidential, The Hot Chick and the dramas Charmed and The Bold and the Beautiful, but has been playing the role of Ibn Arabi in Ertugrul since 2014 and has not accepted any work during this period.
Ertugrul's close friend
View this post on Instagram
Bamsi, one of Ertugrul's closest friends, is a character found in folk tales from Turkey, Azerbaijan, and many other regions, played by actor Nurettin Sönmez.
Born in July 1978, Nurettin Sönmez graduated from Istanbul's Mining Engineering University and has been involved in the TV world since 2011, but gained fame through his role as Bamsi. Now he is playing the same role in Quraish Usman.
Another close friend of Ertugrul
View this post on Instagram
Born in Istanbul on February 21, 1986, Javed's life has been very difficult and he did menial work for educational expenses such as selling water, working in a bakery, being a watchman, and so on. And in 2003 he acted in the first commercial and started acting in a play in the same year.
He played the role of Roshan in Ertugrul in 2014. He got married for the first time in 2010 but separated two years later, with whom he has a son. On July 31, 2017, he married Khadija Gizem for the second time.
Ertugrul's most important companion
Turgut Alp plays the role of a close associate of Ertugrul, played by actor Cengiz Coşkun, who was born on April 29, 1982, in Istanbul.
View this post on Instagram
He played basketball as a child due to his tall stature and completed his education in 2008, but modeling had already started and he also came fourth in a competition of the world's most attractive men.
View this post on Instagram
He made his acting debut in a TV drama in 2005 and played the role of Turgut Alp in Ertugrul.
Ertugrul's older brother
The role of Ertugrul's elder brother and Suleiman Shah's eldest son Guldaro is also very important in the play and it was played by Turkish actor Kaan Tashnar.
Kaan was born on April 23rd, 1979 in Anatolia. He is the son of actress Sajida Tashner. He started acting in theater in 2004 and later appeared in several dramas.
Ertugrul's Sister-in-law
Didem Balçın Aydın played the role of Suleiman Shah's eloquent daughter and later his eldest son Guldaro's wife Saljan Khatun. She was born in Ankara on May 18, 1982, and graduated from Ankara University. He began his career with a TV series in 2007 and played one of Ertugrul's leading roles.
Suljan Khatun's sister
View this post on Instagram
This role of Gokcha Khatun is very important because she is the younger sister of Saljan Khatun who was born by Ertugrul's mother and she likes Ertugrul. She was played by Turkish actress Burcu Kıratlı.
Born in Istanbul on July 23, 1989, she graduated with a degree in visual communication design, and has acted in several plays and short films during his academic career.
However, she regularly started acting in a TV serial every 2010 and gained more fame through Ertugrul.
View this post on Instagram
Close relatives
Suleiman Shah's brother Kurt Oglu was played by Hakan Vanli. He was born on March 1, 1963 in Ankara. Hakan Vanli graduated from Hajib Tappa University. He is working in TV series, films and theaters for many years.
Crusaders
The role of Titus, the leader of the Crusaders, is very important in the play played by actor Serdar Deniz. He was born on April 18, 1969, and graduated from the University of Ginzburg.
In addition to being familiar with many languages, he is also an expert in fencing, swimming, skiing, snowboarding, karate, taekwondo, and equestrianism.
He has been playing various roles since 1991 and his role in Ertugrul was much loved.
Ustaad Azam
The role was played by Levant Oktam, who was born in 1955 in Izmir. After completing his education in Ankara, he started his career at the Istanbul State Theater in 1979 and also worked as a lecturer at Istanbul University.
He also founded a theater in the 2000s and acted in several films and TV dramas.
View this post on Instagram