The long wait of millions of Pakistani drama fans is over and the drama 'Dirilish Ertugrul', also known as Ertugrul Ghazi, based on the Turkish city of Afaq Islamic conquests, was aired on Pakistan Television (PTV).
The drama was aired on PTV from the 1st of Ramadan and the first episode was aired before 8 pm. "Dirilish Ertugrul" was watched by millions of users in cities and villages on PTV, while surprisingly, the drama has also been watched by more than 3 million people on PTV's YouTube channel so far.
While millions of drama fans waited for the release of 'Dirilish Ertugrul', the popularity of PTV has also increased and 40,000 new subscribers have subscribed to PTV's YouTube channel in a single day. PTV also published the first episode of Derelish Ertugrul on its YouTube channel after it aired on TV, where it was viewed by 30 people in a single day.
Ertugrul Ghazi | Episode 1 – PTV
Prime Minister Imran Khan also issued a special message on the occasion of airing "Dirilish Ertugrul" on PTV and termed Turkish drama as close to not only Islamic but also Pakistani culture and history.
Expressing happiness over the airing of 'Dirilish Ertugrul' in his special video, Prime Minister Imran Khan said that it was imperative that the drama based on the history of Islamic conquests be aired on PTV so that the new generation of Pakistan Relate to your history.
The Prime Minister said that the new generation of Pakistanis was stuck in nudity from Hollywood to Bollywood and then Bollywood, so it is good to broadcast dramas like 'Dirilish Ertugrul' According to the Prime Minister, until 40 years ago, there was not as much nudity in Bollywood as there is today.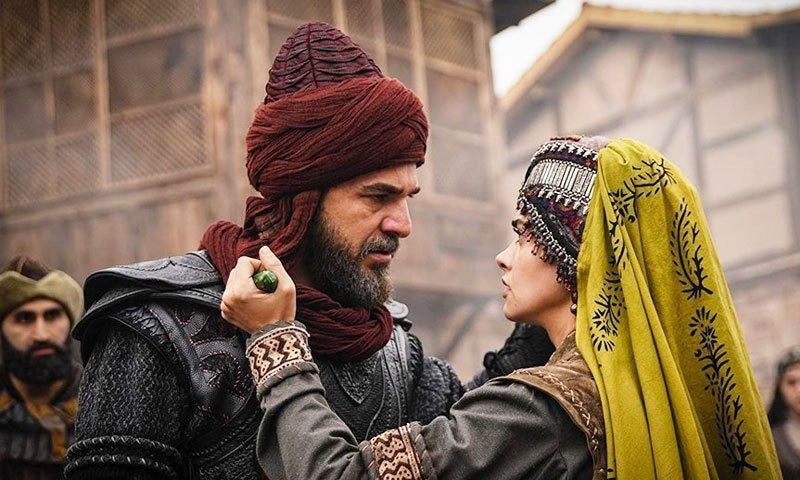 The story of the play "Dirilish Ertugrul" pre-dates the rise of the Ottoman Empire in the 13th century and revolves around a brave Muslim general named Ertugrul, also known as "Ertugrul Ghazi".
The play shows how in the 13th century the Turkish general Ertugrul bravely fought the Mongols, the Crusaders, and the oppressors and maintained a series of victories. The play depicts Ertugrul's pre-Ottoman rule, bravery, and love. The drama has already been aired in 60 countries in different languages before it was presented in Urdu in Pakistan.
The drama is based on five seasons and a total of 179 episodes. The drama was initially aired on TRT in 2014 and is now available on other online streaming channels, including Netflix.