We should use as much water as possible to avoid heatwave and heatstroke in the summer. As dehydration can lower our blood pressure and lead to many diseases.
Read Also: How to Make Delicious Chana Chaat for Iftar at Home?
On the other hand, due to fasting in the month of Ramadan. We face dehydration after being thirsty all day, and to overcome this deficiency. It is necessary to drink as much water as possible after Iftar.
In addition to using water in summer, it is best to eat light and such foods that help to reduce dehydration.
Read Also: How to make delicious Sindhi Biryani for Iftar at Home?
Allah Almighty has given us many fruits and vegetables which are very useful to use in summer and can also make up for the lack of water.
Every one of us is familiar with the nutritional value of watermelon which contains 95% water. It is considered to be tasty as well as helps to improve your skin, blood pressure, and heart health.
Read Also: How to make delicious chicken samosas for Iftar at Home?
Today we will teach you how to make watermelon juice which you can use in Ramadan to avoid dehydration. Watermelon juice is very useful for health.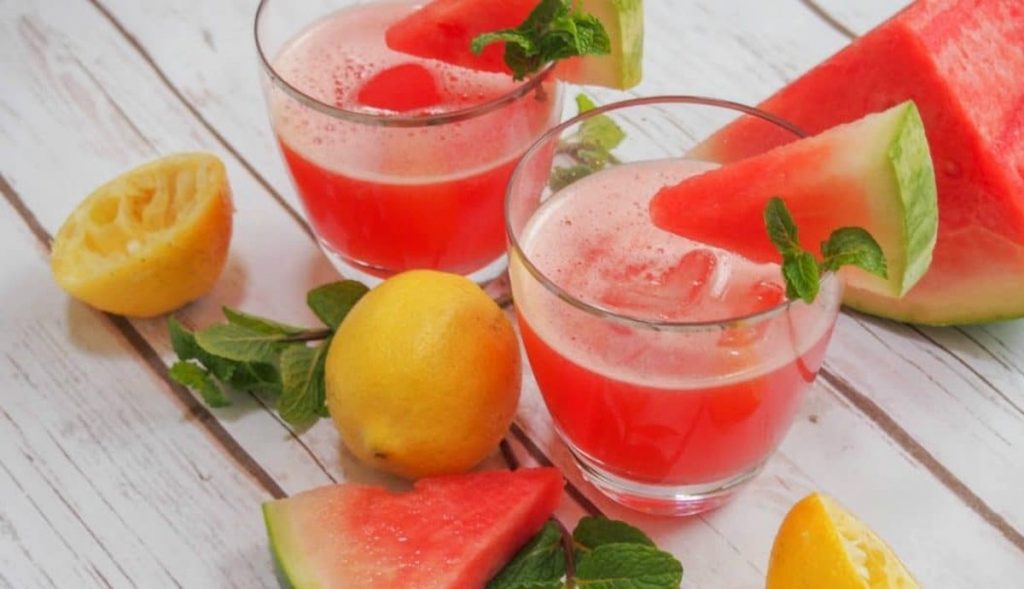 Watermelon Juice Recipe
1: To make a watermelon drink, first you have to put the watermelon pieces in a jug of juicer blender and add a little water to it.
2: After adding watermelon and water to the blender, you need to add a few drops of lemon juice, a pinch of black salt and honey as required.
3: Add watermelon, water, lemon juice, black salt, and honey to the juicer and add a few drops of mint.
4: Now mix all these ingredients well in a blender until they are well mixed.
5: Now pour this drink into a glass and add ice.
Read Also: How to Make delicious rolls at home for Iftar
Consuming this drink in Ramadan will make you feel refreshed while it will improve your health as well as alleviate dehydration.