India's 16-year-old TikTok star Siya Kakkar has committed suicide. According to Indian media, the death of 16-year-old Siya Kakkar was confirmed by his personal manager Arjun Sarna. He said that Sia Kakkar committed suicide due to personal problems.
He said that Siya Kakkar committed suicide on June 25. Arjun Saran said that when he met Siya Kakkar the other day at work, she was fine, looking normal as usual. "We talked about some new projects, but then I was shocked to hear of her sudden death," said Siya Kakkar's manager. He said that Siya Kakkar was a talented young TikTok star and that was why my company and I decided to introduce her regularly.
Read Also: A boy shoots himself in Karachi while making TikTok video
According to Indian media, Siya Kakkar was living in the Phantom Vihar area of New Delhi. After her suicide, Siya Kakkar's family said she had been suffering from severe depression for several days. And when the family tried to ask her why she was depressed, she refused to tell.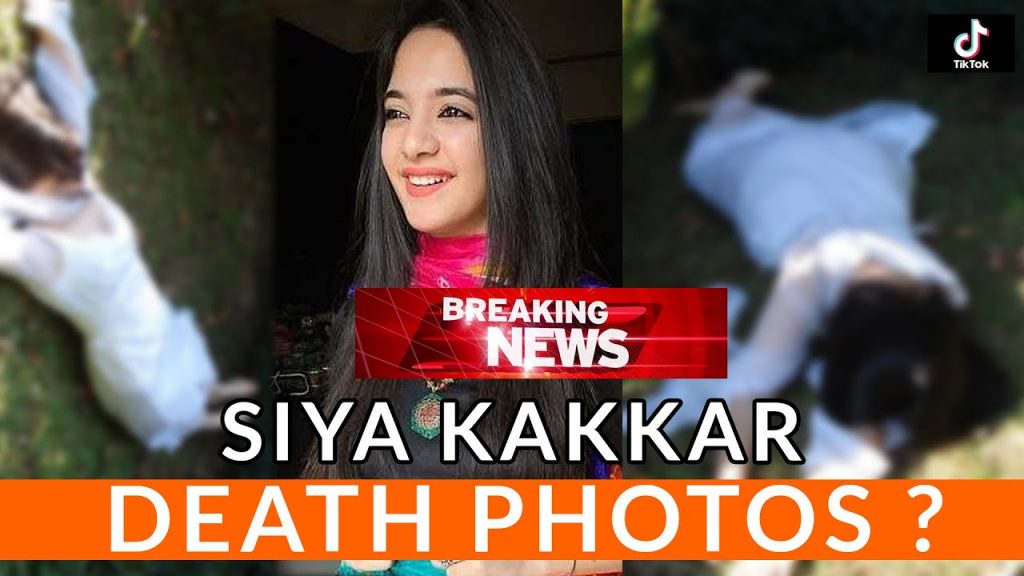 Siya Kakkar was not only a tick talk star but also a dancer and artist. She was active on all social media platforms like TikTok, Instagram, Facebook, Snapchat, and YouTube. She was famous for her dance videos and that is why at the age of 16 she achieved many successes. Siya has more than one lakh followers on Instagram while he has more than 1.1 million followers on TikTok.
It should be noted that on June 14 this year, 34-year-old Bollywood actor Sushant committed suicide by hanging himself. The Indian people are looking depressed after the horrific death of the actor. And that is why after Sushant's death, many young Indians have committed suicide.
Read Also: Upset by Sushant Singh Rajput's death, a class 6th student commits suicide