3D Optical Illusions by this talented Mexican street artist that will make your mind Boggle
Mexican artist Carlos Alberto GH has a unique talent for transforming plain urban spaces into incredible street art. The 31-year-old artist, who is based in Guadalajara, plays with perspective so skillfully that it creates mind-bending optical illusions on walls and floors. He generally features an array of animals in his 3D paintings – from lions and elephants to spiders and parrots – which look so real that you would feel you are actually interacting with them.
Carlos' works are now adding a unique color to the streets of Mexico, and locals thoroughly enjoy his colorful artworks. Let's now check out some of the best 3D optical illusions by the artist.
1 
2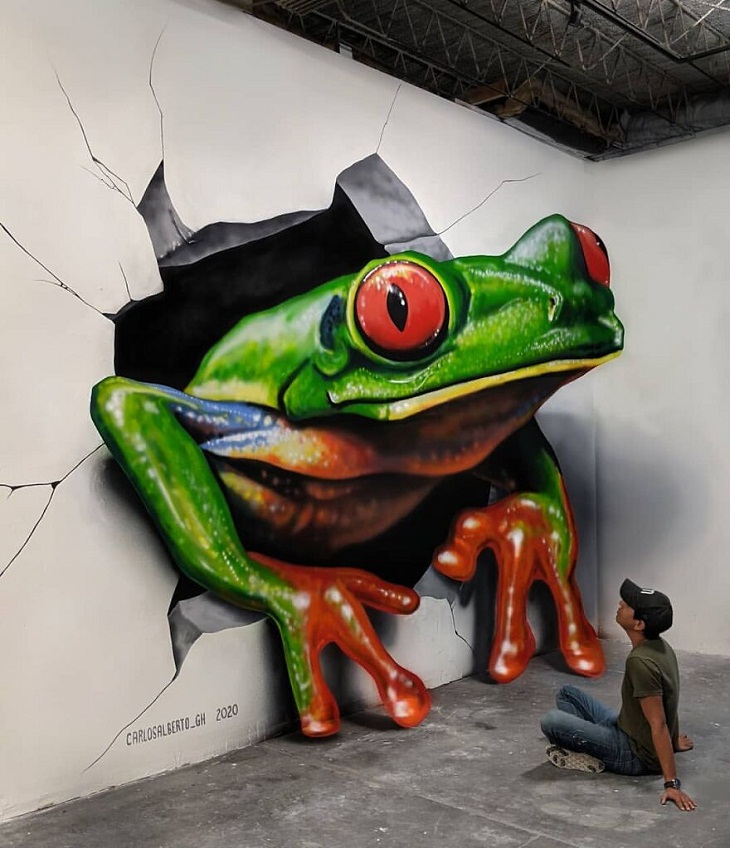 3
4
5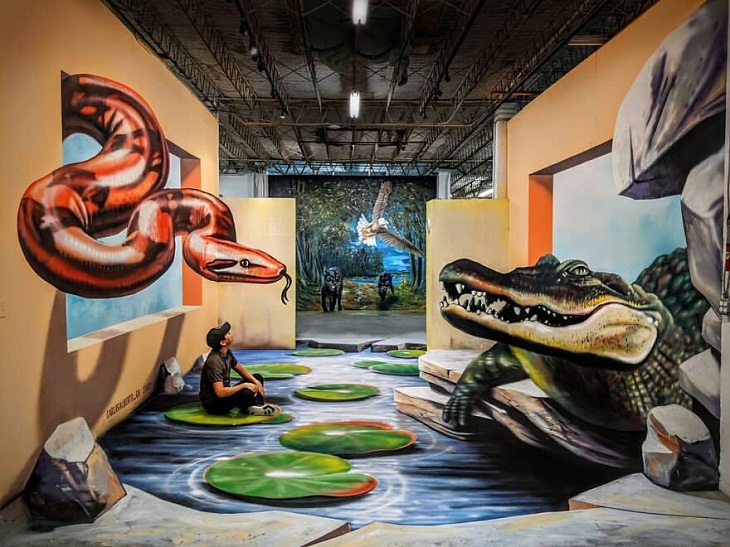 6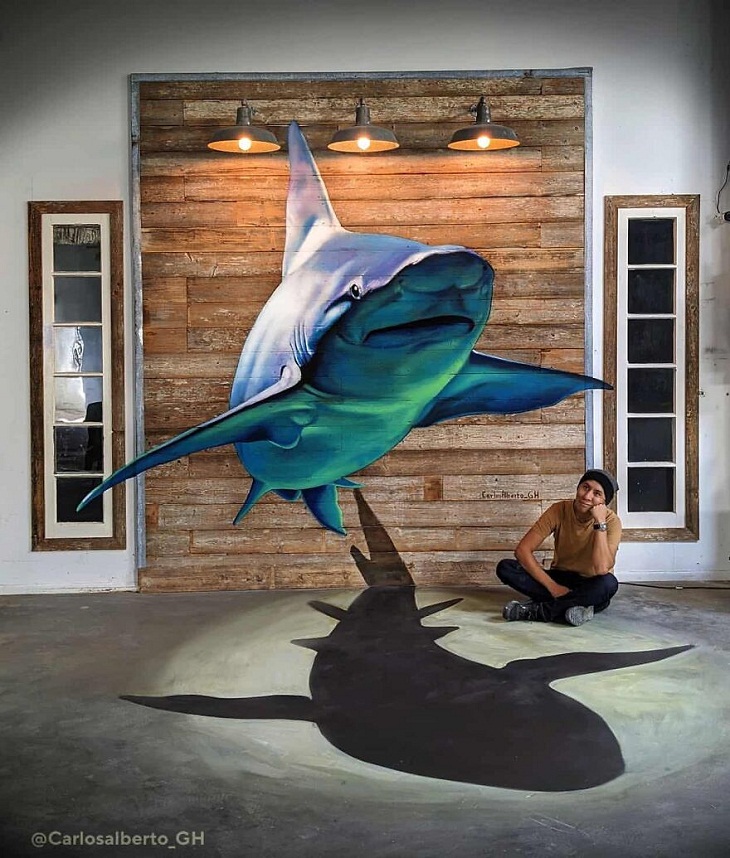 7
8
9
10
11
12
13
14
15
View more works by the artist on his Instagram page. Tell us in the comment box which painting you like the most.
Share these amazing paintings with your friends and family!