Xiaomi Launched Xiaomi 11T and Xiaomi 11T Pro
Apple introduced 4 iPhone 13 series phones on September 14 and on September 15, Xiaomi introduced 2 more flagship phones.
The Xiaomi 11T and 11T Pro are not actually alternatives to the Mi 11 and 11 Pro, but separate T-series phones. These new phones are cheaper than the Mi 11 series and are the company's first phones to have the Mi branding removed.
Xiaomi 11T Pro
The phone is powered by a Snapdragon 888 processor similar to the Mi11 Pro but has a smaller display. It has a 6.67-inch flat display with a 120 Hz refresh rate, while the Mi 11 had a 6.81-inch display with elbow edges.
Another big change in this phone is its main camera which is equipped with a 108-megapixel sensor while the Mi11 Pro was given a 50-megapixel main camera, but the feature of optical image stabilization is not present in this phone.
In addition, an 8-megapixel camera and a megapixel tele-macro camera are part of this setup. The 11T Pro comes with a 5000 mAh battery with 120 fast charging support and according to the company, the full battery can be charged in just 17 minutes.
Read Also: Xiaomi announces Mix 4 with under-display camera
In just 10 minutes, the battery charges from zero to 72 percent, and according to the company, this power is enough to record 7 hours of video, 5 hours of navigation, or 2 hours of 1080p video.
The company also says that even after charging 800 times, the battery retains 80% of its capacity and even better, the phone has a 120-watt charger in the box. While 8 to 12 GB RAM and 128 to 256 GB storage options are given.
Xiaomi 11T Pro Price
The model with 8 GB RAM and 128 GB storage is 650 Euros (over 130,000 PKR), version with 8 GB RAM and 256 GB storage 700 Euros (over PKR 140,000) while 12 GB RAM and 256 GB storage will be sold for 750 Euros (more than 150,000 Pakistani rupees).
Xiaomi 11T
The phone is very similar to the 11T Pro, with a 6.67-inch AMOLED display with 120 Hz refresh rate support. The back of the phone is set up with 3 cameras with the main camera of 108 megapixels along with 8-megapixel ultra-wide and 5-megapixel tele macro cameras.
But the difference is the processor, which is 1200 MediaTek Dementia. The Xiaomi 11T has dust and water resistance support. This phone comes with a 5000 mAh battery with 67 watts fast charging support. According to the company, 100% of the battery is charged in 36 minutes.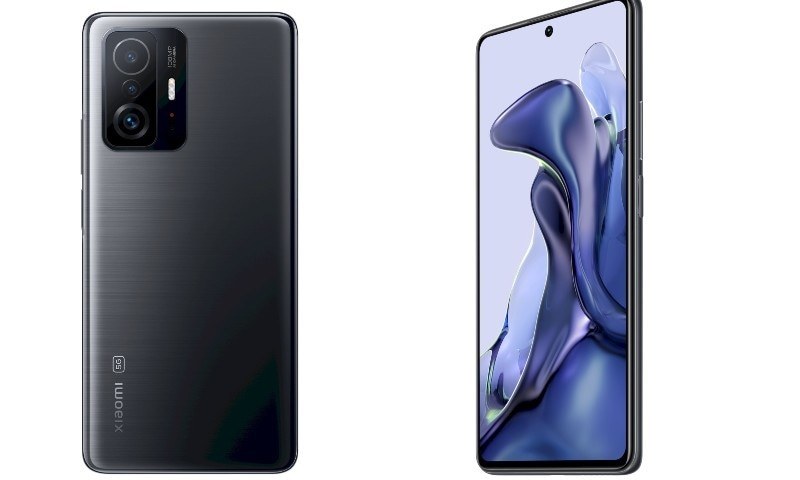 Xiaomi 11T Price
The Xiaomi 11T model with 8 GB RAM and 128 GB storage will be available for 500 Euros (more than one lakh Pakistani rupees), which is much cheaper than the Mi11 which started at 750 Euros.