Apple introduced the new iPhone 13 Pro and iPhone 13 Pro Max, on the night of September 14. Apple.com has updated the price details of all versions of these phones. These are Apple's first smartphones with a TB storage option.
This is not surprising because most people know that iPhones do not have SD card support, so they have to rely on the storage provided in the phone or cloud storage. And it's not just Apple's most storage phone, in fact, the iPhone 13 Pro Max is the company's most expensive phone ever.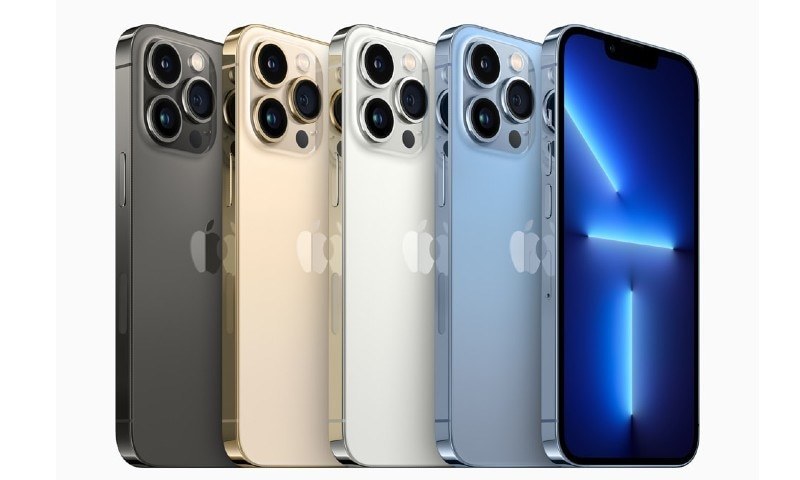 Prices for the iPhone 13 Pro are the same as last year's iPhone 12 Pro, with the addition of a TB of storage.
That means the phone with 128 GB storage will sell for $999 (over PKR 169,000), the version with 256 GB storage will cost $1099 (over PKR 186,000), the model with 512 GB storage will cost $1299 (Over PKR 220,000) and a TB model will be available for $1,499 (over PKR 254,000).
As far as the iPhone 13 Pro Max is concerned, it is also going to be the most expensive phone of this company. The basic model of the iPhone 13 Pro Max i.e. 128 GB storage phone will start selling for 1099 dollars (more than one lakh 86 thousand Pakistani rupees).
The iPhone 13 Pro Max's 256 GB storage phone will sell for $1199 (over 230,000 Pakistani rupees) while the 512GB storage phone will sell for $1399 dollars (over 233,000 Pakistani rupees). And if you want to buy a model with TB storage, it will cost $1599 (over 271,000 Pakistani rupees).
And these are the prices that the company has announced for the United States or a few other countries. The prices of iPhones in Pakistan are usually a little higher than the world market, so it would not be surprising that the iPhone 13 Pro Any version of Max should be sold in the country for Rs. 3 lakhs.
Also Check: Xiaomi Launched Xiaomi 11T and Xiaomi 11T Pro