Learn How to Use WhatsApp Dark Mode Feature
WhatsApp, the largest mobile application for messaging, brings great news to users. It is reported that WhatsApp has temporarily introduced the Dark Mode feature, which will benefit users using the beta version. The WhatsApp Dark Mode feature will make the background darker, reducing the mobile light (Brightness) thus allowing the user's mobile battery to last longer than before.
If you use the beta version you can use the Dark Mode feature on your WhatsApp. Here is the procedure of using dark mode feature in Whatsapp.
WhatsApp Dark Mode Use method
Open the WhatsApp, then go to its settings option.
After going to settings, click on the 'Chat' option where the theme will appear.
When you click on the theme, here you will see three options called System Default, Light, Dark.
If you click on Dark, the WhatsApp Dark Mode feature will be turned on.
If you don't like the Black Wats app, you can go to the menu and change it.
When you turn on the Dark Mode feature, users using the Android Pie system will also see an option called 'battery saver', which means your mobile battery is not being consumed.
Read Also: WhatsApp is going to Introduce Dark Mode Very Soon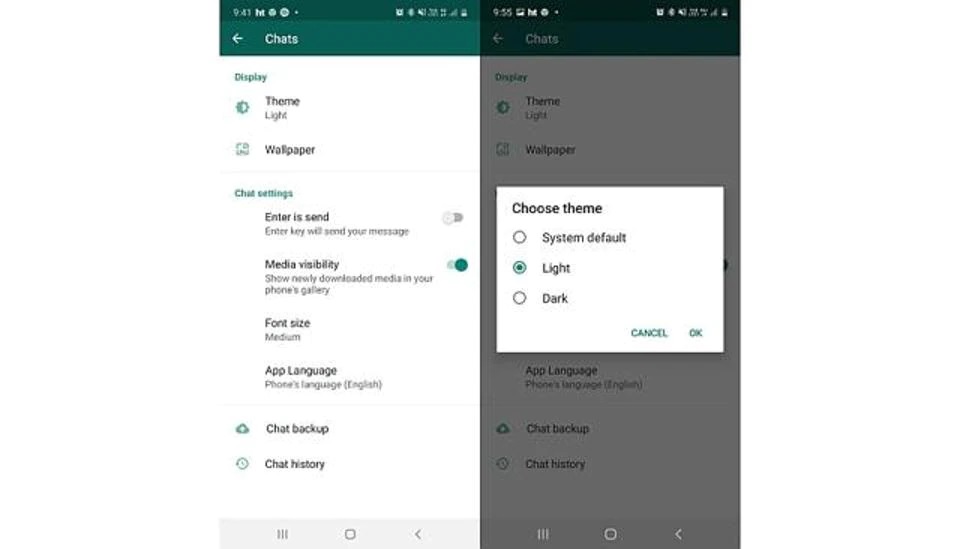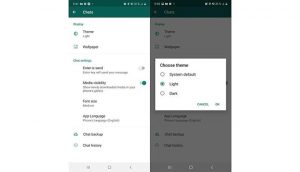 According to technology watchers, the Dark Mode feature will be introduced to all users only after successful beta version testing.
Read Also: WhatsApp New Feature "No One Can Add You in WhatsApp Groups"