Honda introduces new CD70 in Pakistan
Atlas Honda has introduced the 2022 model of its most popular motorcycle CD70 in Pakistan.
According to the report of Pak Whales, the company claims that this time not only the stickers have been changed in the new model but also several updates have been made in the frame and engine.
Also Check: Importance of having Good Disk Brakes on Your Mountain Bike
The report states that the company has made 101 changes to this new motorcycle. These changes include new stickers, eco-friendly seats, and a high-performance engine. According to the report, 43 changes have been made in the engine of the new CD70 while 58 changes have been made in the frame.
View this post on Instagram
One of the major changes in the low-frequency piston rings, and for the first time, these rings are made of chromium nitride to improve engine performance. Similarly, the higher compression ratio is part of the bike so that the engine can withstand high temperatures.
Read Also: What's new in the new Honda City?
A new clutch assembly has also been added to the motorcycle, which has improved the clutch fracture of the bike. Along with the eco-friendly seat, new attractive stickers will also be part of this bike. The red bike will have green, yellow and gray stickers, while the Black CD70 will have yellow, golden, and gray stickers.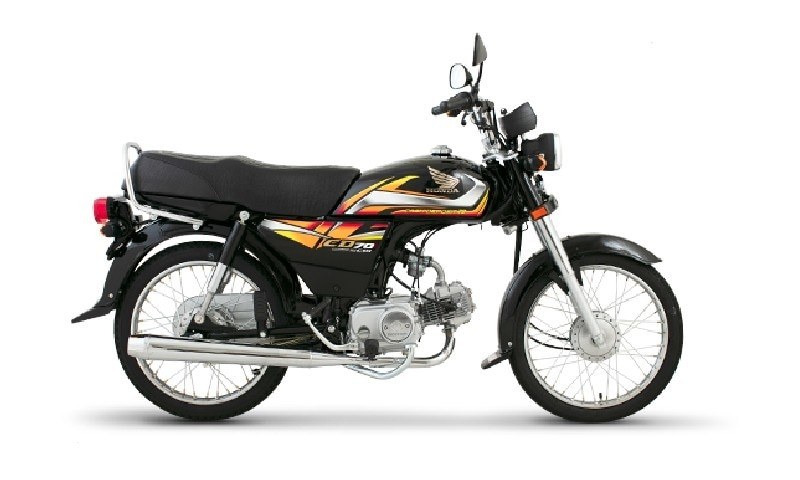 By the way, the design of this new motorcycle does not look much different from the old models. The bike will have a 4-stroke OHC air-cooled engine and will weigh 82 kg. The tank of the motorcycle can be filled with 8 and a half liters of petrol while there are 4-speed transmission modes.
The price of the new Atlas Honda CD70 is Rs 86,900.