Gaming laptops are evolving faster and faster each year. Every New Year brings a new breed of gaming laptops better than the ones before them. Finding the right gaming laptop for you can be a real challenge as there is a vast selection to choose from.
Generally, gaming laptops are quite expensive. So, you wouldn't want to spend your hard-earned money hoping to hit a home run with a laptop that you've never heard about. After going through this article, you'll hopefully find the best gaming laptop for you.
Here are the top 10 best gaming laptops of 2021:
1: Asus Zephyrus G14
The Asus Zephyrus G14 is at the top of the list because it is the tank of all gaming laptops. With the AMD Ryzen 7 4800HS – 9 4900HS, NVIDIA GeForce RTX 2060, up to 32GBs of RAM, the Asus Zephyrus G14 is a great laptop to have and fulfill all of your gaming needs.
The one downside you can say that the Asus Zephyrus G14 has is that the screen size at 14 inches is a bit small. But at least it's non-glare FHD, so that makes it somewhat better.
2: MSI GS75 Stealth – Best Gaming Laptops of 2021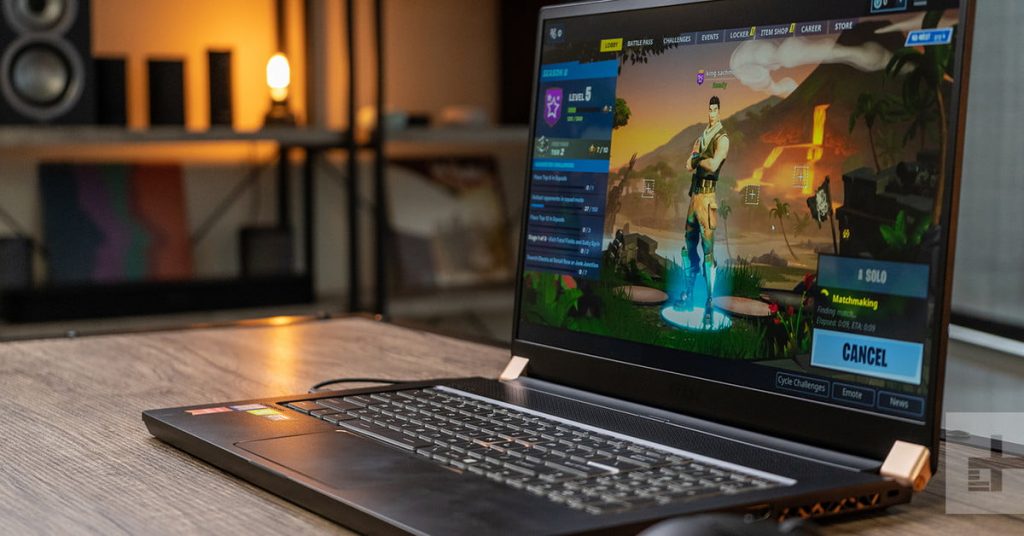 The MSI GS75 Stealth is a great looker. It's sleek and slim design, coupled with its performance, makes it a laptop you should definitely look into. An Intel Core i7-8750H, Nvidia GeForce RTX 2080 Max-Q, 32GBs of RAM, a 17.3-inch IPS screen, 512GB SSD storage are what makes the MSI GS75 Stealth so amazing. The only downside is that the touchpad is a bit uncomfortable.
3: Alienware Area-51m
There are a few minor inconveniences with this laptop, though. It's a gaming laptop, so it's expected to get hot and loud. And being the excellent laptop, the Alienware Area-51m is, it's going to cost you a pretty penny.
4: Acer Predator Triton 500 – Best Gaming Laptops of 2021
The Acer Predator Triton 500 is another great laptop to have. The Triton 500 offers great performance with an Intel Core i7-9750H, Nvidia GeForce RTX 2060 Max-Q, 16GBs of RAM, and 512 GBs of storage. The downsides include a somewhat weak battery, but that can be addressed by having a charger at hands at all times.
Read Also: Acer's 55-inch 4K OLED Gaming Monitor
5: MSI GS65 Stealth Thin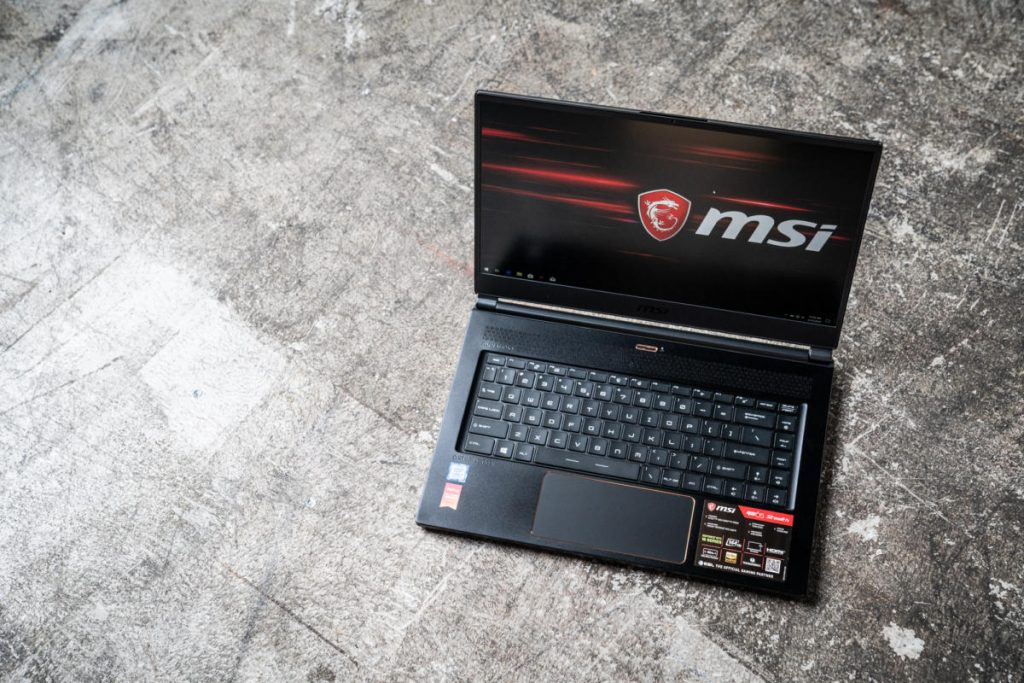 The MSI GS65 Stealth is thin, and it has a pretty good battery time and not mention that its performance is on par with other leading gaming laptops. The only downsides with this laptop are that it doesn't have G-sync and that it can get hot.
6: Razer Blade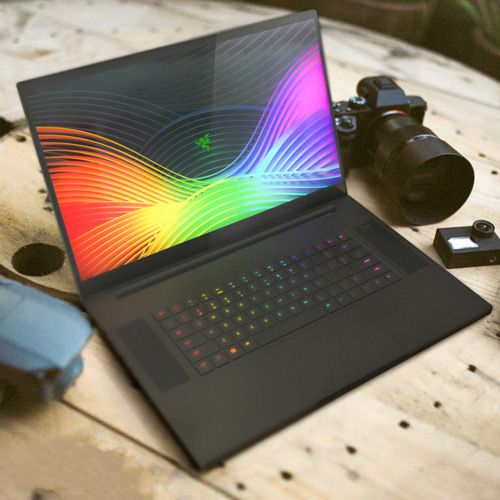 If you're interested in gaming laptops, then you already know about Razer and how they manage to put of laptops that are super popular among gamers. The Razer Blade is an absolute beast of a machine. If you're looking for a high performing laptop to take care of all your gaming needs, then the Razer Blade can be the one for you.
The only con with the Razer Blade is that it's a tad on the expensive side. If your budget is more than $2000 for a gaming laptop, then you can definitely go for the Razer Blade.
7: Lenovo Legion Y740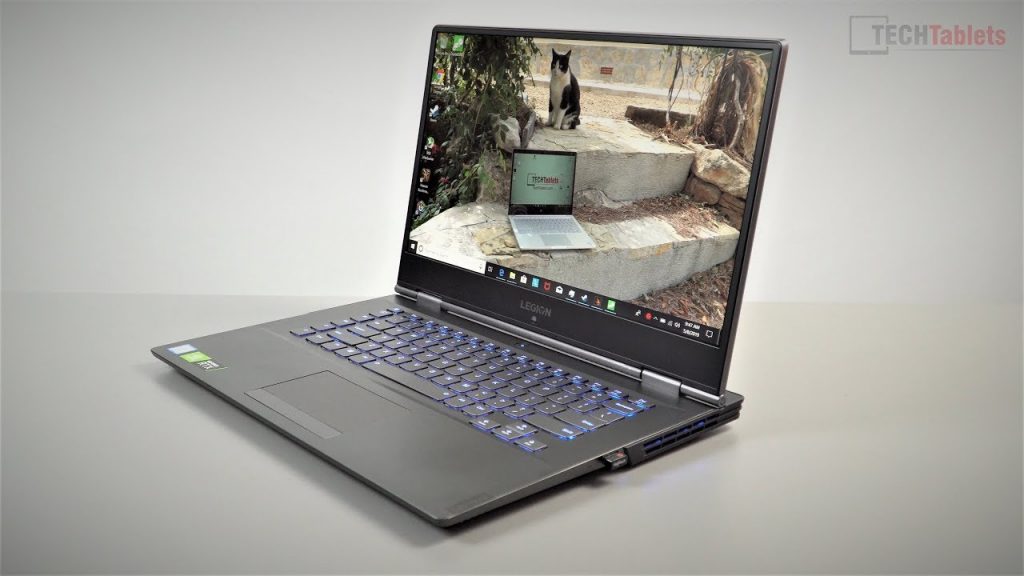 The highlights about the Lenovo Legion Y740 is that it's an absolute beast when it comes to performance. With an Intel Core i7-9750H, Nvidia GeForce RTX 2060 Max-Q, 16GBs of RAM, and storage of 1TB HDD & 256GB SSD.
The few cons of using the Lenovo Legion Y740 is that the style and aesthetics of the machine might not be the best in this list. It's a bit dated, but if you're concerned with performance alone, then the Lenovo Legion Y740 should be fine.
Another thing about the Lenovo Legion Y740 is that it has a really small touchpad. Granted that you're going to use a mouse most of the time, but having a reasonable touchpad isn't too much to ask for.
Read Also: Lenovo's latest Legion gaming laptop relies on an external GPU
8: Asus Zephyrus S GX531GX
The great thing about the Asus Zephyrus S GX531GX is that it's slim and sleek. However, the slim design doesn't take away any performance from the Asus Zephyrus S GX531GX. With an Intel Core i7-8750H, Nvidia GeForce RTX 2080, up to 24GBs of RAM, it is an absolute beast, fit to fulfill your gaming needs.
The Asus Zephyrus S GX531GX is great and all, but it does have a few cons. The first being that it's expensive. Another con of having the Asus Zephyrus S GX531GX is that the screen is not HDR. If you're paying so much, you'd expect the screen to be great too.
9: MSI GL63 8RC
Performance-wise, the MSI GL63 8RC is a pretty decent gaming laptop to have. The MSI GL63 8RC comes with an Intel Core i7-9750H, Nvidia GeForce GTX 1660 Ti 6GB, with 16GB's of RAM.
The one major con with MSI GL63 8RC is that it doesn't come with SSD. SSD's just make life a lot faster. Upgrading your storage to SSD isn't a big deal, but it's a nuisance to go and have it upgraded. Overall, the MSI GL63 8RC is an alright gaming laptop to have regardless of whether you're a casual gamer or a semi-pro.
10: Dell G3 15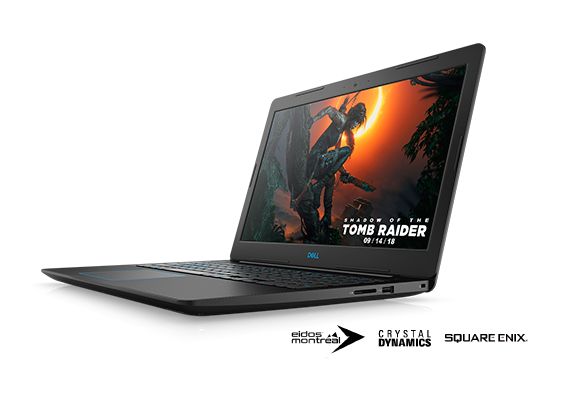 The Dell G3 15 is a great budget laptop. It's a powerful machine, so you can easily do general web browsing, chatting using a live chat app, etc. Some gaming enthusiasts tend to completely disregard budget laptops because they assume that the performance won't be as great as they want it. But with the Dell G3 15, you're getting a great deal.
An Intel Core i7-9750H, Nvidia GTX 1660 Ti Max-Q, and 16GBs of RAM are the highlights of the Dell G3 15 along with its 512GB SSD storage. Dell G3 15 has a screen size of 15.6 inches. It's certainly not the biggest in terms of screen size but is an FHD, so that kind of makes up for it.
Conclusion:
If you're a pro gamer, you'll want to upgrade your gear every year or even earlier if you have the funds to do so. It's best to find as many reviews as you can about a specific laptop that you might be tempted to get. After going through these ten best gaming laptops of 2021, hopefully, you'd have to find the right laptop.
Read Also: Buy Best Gaming Laptop
Author Bio: Hamzah Adil has an interest in all things related to tech and marketing. Having a background in CS and working as a digital marketer has allowed him to pursue both of his interests. He's currently working for a startup that has developed a live chat app called SwiftChat.