Leading actress and model Sadaf Kanwal and actor Shahrooz Sabzwari got married all of a sudden and ended all these rumors. The relationship between the two has been going on for the last 6 months.
News of the relationship between the two began to arrive at this time in December last year. When the news of separation between Shahrooz Sabzwari and his first wife Saira Yusuf came to light.
Initially, the news of Shahrooz Sabzwari and Saira Yusuf's separation was also denied by Shahrooz Sabzwari's family. However, the separation between the two was later confirmed.
While the separation was confirmed, news of divorce between Saira Yusuf and Shahbroz Sabzwari also came to light, and initially, the news of divorce was also termed as a rumor.
Read more: What Is Love in Marriage
There were reports that due to the growing closeness between Shahrooz Sabzwari and model Sadaf Kanwal, his wife had separated from the actor.
After which the differences between the two became more intense and the two got divorced.
Shahruz Sabzwari had also termed the news of his relationship with model Sadaf Kanwal as baseless and said that such false news should not be spread.
Although Shahruz Sabzwari had given an explanatory statement on the news of separation, Saira had not given any statement and model Sadaf Kanwal had not given any explanation when her name came up. However, in March 2020, Saira Yousaf and Shahruz Sabzwari together confirmed their divorce on social media. The two had told the fans in the same message that they are no longer husband and wife and they got divorced regularly.
View this post on Instagram
Confirming the end of their marriage, the couple asked the media and fans to take care of their personal lives and refrain from spreading rumors or misinformation about their divorce.
The couple did not give a specific reason for the divorce, nor did they say when they divorced. However, both admitted that ending the marriage was a difficult decision and stage for both of them, but they hope that this decision will not affect their only daughter.
They were married in 2012 and have a 6-year-old daughter, Noor. They were one of the most popular and beautiful couples in the showbiz industry. And 2 months after the divorce was confirmed, Shahrooz Sabzwari confirmed that he married model Sadaf Kanwal.
Shahrooz Sabzwari and Sadaf Kanwal gave the good news of wedding to the fans through social media and both the actors shared the photos of their marriage on Instagram and informed the fans about the beginning of a new life.
Photo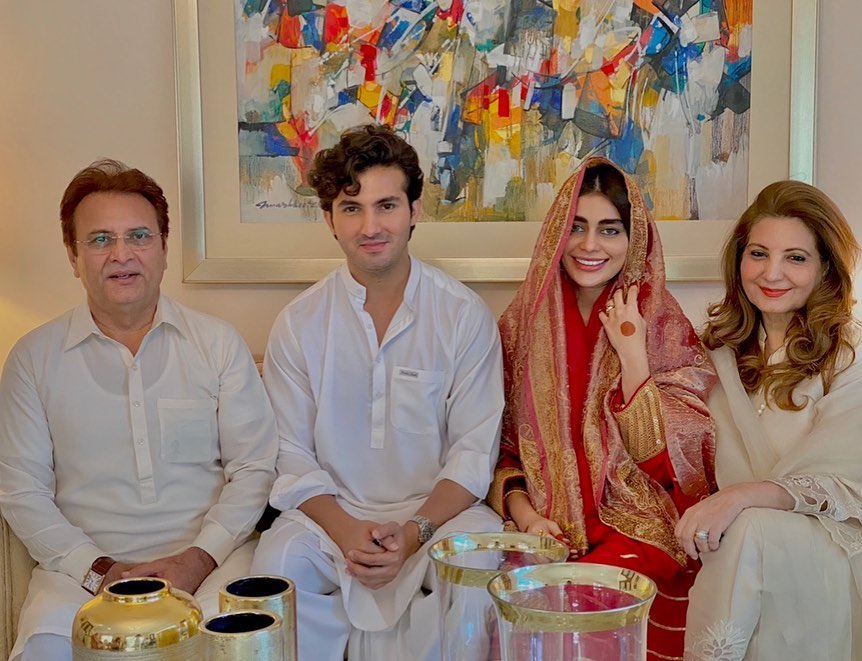 In the photos, Sadaf Kanwal is wearing red while Shahrooz Sabzwari is wearing a white dress and the photos show that the two got married simply, and only very close people attended the marriage ceremony.
After her marriage to Shahrooz, Sadaf Kanwal shared a photo taken with her as a wedding couple, while she also changed her username on Instagram to Sadaf Sabzwari.