Personalized Gift Ideas to Create Beautiful Memories on Mother's Day
The celebrations are best to create the biggest treasures of memories in our lives. There is always the purpose of celebrating any event with near or dear ones. Mother's day is specially dedicated to all moms for their contribution towards their families and societies. They deserve something best for making our lives beautiful and happier.
You can mark this memorable occasion by dedicating some personalized mothers day gifts to your dear mom. You have the option to enchant your mom by providing her favorite items on this special occasion. If you want to express your immense feelings, then you should prefer customized gifts to greet her on this mother's day. Your primary focus should be to give her happy moments by recognizing her with thoughtful gifts.
Here are some customized gift ideas to create some happy memories on mother's day.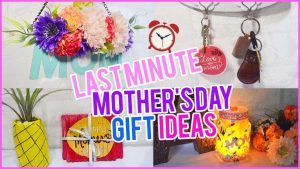 Photo Collage Frame:
Your mom is the one who has shown patience and faced many challenges for you in her entire life. You need to regard her by making a beautiful photo collage frame to preserve some golden moments of her past events. Try to select some unique pictures of her with you to decorate an attractive frame. You can even imprint a thoughtful caption to highlight her unique personality. Your mom would surely feel blessed to get such a lovely gift from your side. She will love to keep it as a decor piece in her living room.
Personalized Mugs:
When you want to give something special to your mom with which she can think about you every day. If your mom likes tea or coffee, then a personalized mug can be an ideal choice to show your endearment. If she is residing away from you,  then you can amaze her with a beautiful cup. You have to personalize the mug with her photo or love message to bring a smile on her face. Make sure to choose her favorite colored mugs to show your affection. It would be a perfect gift that she will admire the most.
Read Also: Top 10 Mother's Day Gift Ideas
Indoor Plants:
You might be looking for a unique gift to enchant your dear mom on mother's day. Why don't you go with some indoor plants to provide perfect room decor for her. The best idea is to select some beautiful plants like Bonsai, peace lily, spider plant, and many more. You can even add them in a crafted pot to convey your eternal feelings from the heart. It is going to be a fantastic gift to mark this most awaited event of the year.
Personalized Cake:
You get many chances to celebrate your special occasions in the whole year. For your mom, a mother's day is the right time to cherish her presence in your life. You can decorate a personalized Mothers day cake to give her joyous moments of the celebration. It should be a photo cake to refresh her unforgettable memories of past events. You need to put little effort into choosing the perfect shape and flavors of the cake. In the end, you will find a beautiful cake commemorate another grand celebration with your mom.
Gift Basket:
She will never ask you for anything that she requires or expects for a long time. You have to buy it yourself to show your concern for your loving mom. The best idea is to make a basket of essential items like accessories, cosmetics, kitchen appliances, etc. It is your time to surprise your mom with some indeed things on this special occasion. You can pamper your mom by providing such a useful gift and make her feel loved. So, you must try all of these personalized gift ideas to create some beautiful memories on this mother's day.