Oppo Unveils Its Next-Generation Under-Screen Camera (USC) Technology
Oppo introduced the under-display camera technology in a concept smartphone in June 2019 and now a second-generation version has been introduced.
Oppo claims that the camera hidden inside the screen can take pictures without affecting the quality of the screen. Earlier, the concept camera company had introduced where the pixel density of the screen was kept low so that more light could reach the camera.
But this time the company has used smaller pixels to prevent this problem. According to Oppo, as a result, users will not be able to notice any significant difference between the camera part and the rest of the screen. The company also shared a photo of a prototype phone with an e-reader app open to show that the text in the camera section is very clear.
The company also released a photo taken with this second-generation under-display camera.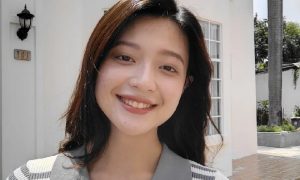 However, the company did not say when Oppo will introduce phones equipped with this technology.
ZTE is currently the only company in the world to sell Axon 20 and Axon 30 phones with under-display selfie cameras to the general public.
The first such phone from Xiaomi will be introduced on August 10 in the form of Mi Mix 4, while the selfie camera of Samsung's Galaxy Z Fold 3 will also be hidden inside the screen and it is being introduced on August 11.