Mere Pass tum Ho Last Episode – Ending Leaves Everyone Disappointed
The most popular drama serial in Pakistani history, "IMere Pass Tum Ho", ended with the death of Danish. viewers watched their favorite plays on ARY digital, cinema houses and mobile apps.
At the beginning of the last episode, the previous episodes of the play featured important scenes in order to keep the story fresh. The final episode of the play was presented as a grand finale, which lasted two hours.
Meanwhile, the last episode aired on social media, within a few minutes the last episode of the drama became the top trend on Twitter and thousands of tweets took place in a matter of minutes.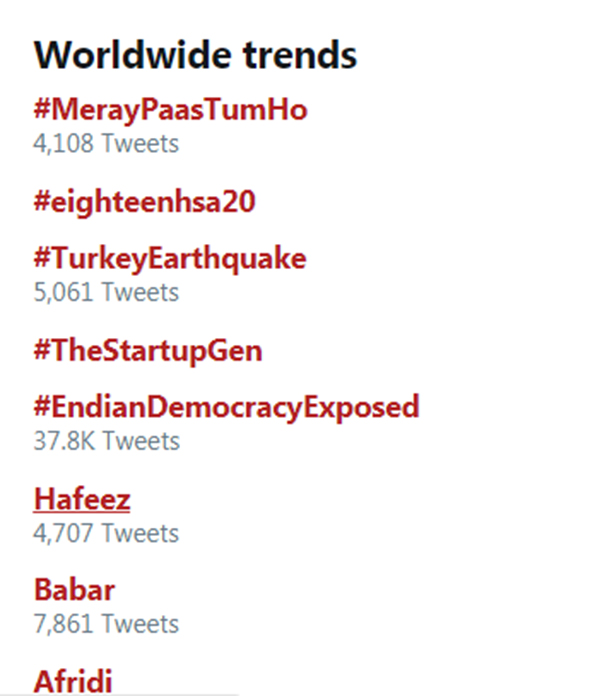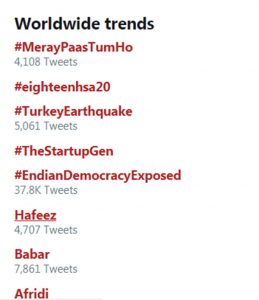 How will the play ends before the final episode is aired? Will wisdom again embrace Mehwish or will he be linked to Haniya? What will be the future of the Shehwar? Countless questions like these were in the minds of the fans and everyone was drawing on the last episode of the play on their own.
Memorable Scenes of Mere Pass Tum Ho
Keep in mind that the masterpieces of ARY Digital are popular with the public because of your unique theme and dialogues. The live performances of Aiza Khan, Hira Mani, Humayun Saeed and Adnan Siddiqui have made the play a full moon.
Due to public popularity, the final episode of 'Mere Pass Tum Ho' will be the culmination of major cinemas across the country. Speaking on the last episode, Khalil-ur-Rehman Qamar, the writer of the play, said, "God bears witness that my hands were shaking and I was crying while writing the final scenes."
Sad Scenes of Mere Pass Tum Ho
He said, "You see what's going to happen next, the last episode of the play will know everyone as it killed me, every episode of the play is better than the previous episode.
Author Khalil-ur-Rehman while interviewing a private broadcasting company said that he has been well-paid for every drama and film and is the highest-paid writer in Pakistan.
During the interview, the journalist asked how much you pay for the play, which he declined to say, but he shook his head at the journalist's demand of 5 million.
Nadeem Baig's directing drama serial 'Mere Pass Tum Ho' has been written by renowned author Khalil-ur-Rehman Qamar, in which Humayun Saeed, Aiza Khan, Adnan Siddiqui, and Hira Mani played the lead roles.