Great news for PUBG players
The management of the well-known game PUBG played on smartphones and computers, has begun to introduce new maps.
Photos shared on Twitter and Facebook page by the Pub G administration, which is actually new maps (maps). Sharing the photos on Twitter and Facebook, the caption reads 'fast and quiet but fast-paced'.
Experts at PubGee say that the company will soon add two new maps to the game, or the 'Mirmar' map will be introduced in a new way.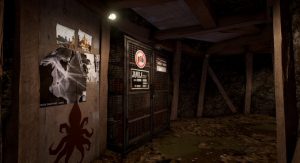 As can be seen in the first picture, the texture on the walls, the tree and the field are completely changed, while the second depicts the underground section with images, cages and gold bricks.
Read Also: New Character Sara is Coming in PUBG Mobile Royal Pass Season 10
Experts say other images may have been mapped as the video has already surfaced. Social media users also gave their opinions regarding both images.
Swift and silent. Ever so deadly. pic.twitter.com/onRzkYzjIL

— PUBG (@PUBG) January 13, 2020
A few days ago a video of the Maramaramp was also released by PUBG showing an unknown player fighting.
How is the game played?
The game has two teams competing, ranging from one player to 100 players who connect to each other via the Internet.
Players from both teams first look for weapons by landing on the ship and then firing at the front. The surviving winner is given a "Chicken Dinner" in honor of the winner.
Read Also: Top 10 PUBG Wallpaper for PC/Laptop and Mobile