Ben Stokes wins the Cricketer of the Year award
Ben Stokes wins the Cricketer of the Year award
Ben Stokes, the hero of the ICC Cricket World Cup Final, won the Cricketer of the Year award. India's Rohit Sharma has been named ODI Cricketer of the Year while Pakistan's Babar Azam has been included in the ICC One Day Team of the Year. The International Cricket Council announces the annual awards, according to which the legendary Emerging Player of Australia Marnus Labuschagne and Virat Kohli are eligible for the Spirit of Cricket Award.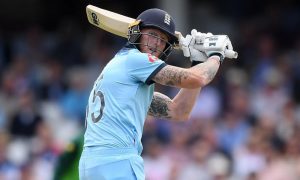 England's Ben Stokes, who played several memorable innings including the match-winning century in the Ashes and the World Cup final, won the ICC Cricketer of the Year award and was awarded the Sir Garfield Sobers Trophy.
Australia's fast bowler, Pat Cummins, was named the best Test cricketer. The Australian fast bowler, who took 59 wickets in 12 Tests during the period and ended the year as a top bowler in the ICC Test Rankings, was among his contenders for the award, along with talented players like Steve Smith and Labuschange.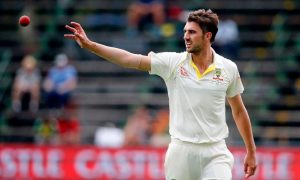 Australian batsman Labuschange, who scored 1004 runs in 11 Tests, easily earned the Emerging Player of the Year award. Labuschange, who scored an average of 65, started the year with 110 in the ICC rankings, but he finished fourth at the end of the year due to his outstanding batting performance.
Rohit Sharma, India's best ODI player in the list of awards, scored a total of 409 runs in 28 one-day internationals over the course of a year, including seven centuries.
Indian bowler Deepak Chahar, who took six for seven against Bangladesh, qualified for the Twenty20 Performer of the Year and Virat Kohli Spirit of Cricket Award.
Virat Kohli captain of the year for the ICC Test and ODI teams.
Apart from this, Virat Kohli was led by the ICC Test and ODI teams, while Pakistan's top batsman Babar Azam was included in the ODI Team of the Year. Kyle Quitzer of Scotland was named Associate Cricketer of the Year.
The David Shepherd Trophy for the Empire of the Year was given to Richard Ellingworth.
ICC Test Team of the year
The cricketers who have been part of the ICC Test include Mayank Agarwal, Tom Latham, Marnus Laboshin, Virat Kohli (captain), Steve Smith, Ben Stokes, BJ Watling (wicketkeeper), Pat Comans, Mitchell Starc, Neil Wagner and Nathan Lyon. Included.
ICC One Day Team of the year
Rohit Sharma, Shay Hoop, Virat Kohli (captain), Babar Azam, Ken William Sun, Ben Stokes, Jose Butler (wicketkeeper), Mitchell Starc, Trent Bolt, in the ICC ODI Team of the Year by batting order Mohammad Shami and Kuldeep Yadav are included.
The voting academy was chosen by the players for both teams and individual awards, which considered the performance of the players during the calendar year of 2019, after which the final list was finalized.