5 Ways to Maintain Warmth in a Cold Hotel Room
Awesome services and peerless facilities are most of the things luxurious hotels are proud of. They may mostly be expensive, but they surely are worth the price you're paying for. Besides the relaxing ambiance and the magnificent views you can see from the windows and balconies, one of the best things about hotels is the cozy temperature. 
The feeling is just differently nice in the hotel room wherein sometimes, you might just feel like staying in it the whole day. There may be times when the hotel room's temperature seems oddly cold which makes you a bit uncomfortable or unproductive. It's either you're not really into too much low temperature or the hotel's air conditioner, which might be relative to the weather as well, is just at its coolest functioning. 
Easing off and being productive in your hotel stay while also enjoying the coolness in it is possible! Here are 5 things you can do:
#1: USE THICK BLANKETS.
Cool dark and star-filled night skies are so fun that you'll be able to sleep very well without disturbance. That moment when you sit on the bed and feel how cold the sheets are, you already know that it's going to be a frosty and soothing oasis for your tired body.
There are times, however, when too much coolness can be disagreeable. It might make your sleep unsteady and easily distracted because the coldness wakes you up a bit in the middle of your sleep. This is an apparent reason why you should use the hotel blankets supplied for guests. They are well-kept and sanitized for the safety and comfort of the hotel guests, so don't hesitate to hide under those blankets if you're already feeling too icy.
Read Also: Beautiful Hotels and Resorts Around the World 2020
If the provided blankets are too thin for you or the blankets do not suffice the number of people in your room, request extra sheets from the hotel staff. Hospitable and good quality hotels will give you another blanket or replace the blanket in your room with a thicker one without thinking twice.
#2: WEAR WRAPS AND THICK CLOTHES
Shield yourself from too much cold by wearing thick clothes. Initially, before blankets can shield you, your clothes will do the job. Bring thick clothes, especially if the weather in that place is normally or reportedly cold. Even your stay-in clothes must be thick so you can keep yourself warm and very comfortable while in the hotel. 
#3: STAY BESIDE WINDOWS AND BALCONIES 
Because of the sunlight outside, it's usually and normally warmer during the daytime. If you're in a hotel room, you can get that morning warmth by sitting beside the window for some natural heat and light that's healthy for the skin too.
If your hotel room has a balcony that gives you a spectacular view of the outside, especially if it's a nature-filled overlooking view, it's a golden opportunity! Stay there and feel the warm breeze of the morning. You will not only feel warm but also blissfully revitalized.
#4: HAVE A WARM BATH
It's not surprising that some are scared of getting themselves wet from a shower in the middle of winter or inside a cool place. It feels like you are bathing yourself with ice! In hotels, you should take advantage of their outstanding comfort room facilities.
Warm baths and hot showers can be very invigorating. Of course, it will be a bit cold if you step out of the water and the cold air passes by, but that warm bath is worth a try so you can stay warm and fresh while it's very cold.
#5: CONTROL ROOM TEMPERATURE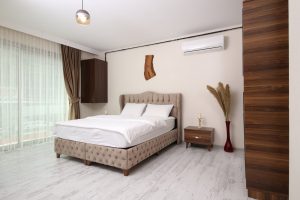 When the hotel room's too cold for you to handle and there's nothing else you can do because you've already tried everything, then maybe it's time for you to hit right where the "problem" is.
Call for assistance from the hotel staff. Ask them to minimize the air conditioning unit's temperature. If there's a personal controller inside the hotel room, you can learn it by yourself, but again, seek guidance if you're not sure about it. Adjust the temperature to a bearable point for you and for your companions if any. Don't put it too high and not too low as well; rather just right.
JUST COSY
There are hotel room experiences which are just too cold to handle, especially if you are a traveler who is not familiar with the country's weather. A lot of adjustments will be required of your body. That is why it is important to be both prepared and wise when it comes to keeping yourself protected and safe and to maintaining warmth inside a cold hotel room.
AUTHOR BIO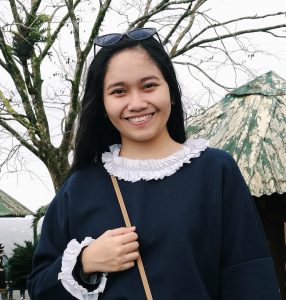 Nicole Ann Pore finds glee in writing about travel — world destinations, accommodation, tourist sites, vacation spots and everything else related to it! For her, the beauty of this world is amazing and worth-sharing, and traveling is one of the purest ways to acknowledge it. She is a daytime writer for Holiday Inn Parramatta Hotel, a five-star hotel in Parramatta, New South Wales which provides a rewarding stay and a close reach of Australia's noteworthy features. | Nicole graduated Cum Laude from De La Salle University-Manila, the Philippines with a Bachelor's Degree in Communication Arts.