Wine Tasting in Margaret River
Located about 3 hours south of Perth, Margaret River is one of Australia's most interesting wine regions. Thanks to its location on the west coast, it benefits from a warm Mediterranean climate and gentle ocean breezes which create perfect humidity levels and make it ideal for viticulture.
Here are over 200 vineyards covering nearly 55 square kilometers of vines. And although the region is mostly made up of relatively small boutique wineries, a quarter of Australia's premium wine comes from Margaret River!
So, whether you are a lover of red, white or rosé, here you will surely find something that will make you happy among the wide range of different wines produced.
WHEN TO VISIT MARGARET RIVER
Margaret River is a year-round destination and the wineries are practically always open for tastings. Summer (from December to January) is certainly the best time to visit as the vineyards are rich in fruit, and the atmosphere is enlivened by the events that take place in the area.
Margaret River wine tours are also great during the harvest, between January and March, and in the spring, between September and December, when the vines begin to sprout again and fill with colour.
Winter tends to bring many couples on romantic getaways from the city, where they find fireplaces, outdoor firepits and a lineup of winter foodie and wine events during the winter festival Cabin Fever. You will find a slightly colder climate but will still be able to make the most of visiting cellars and attractions or can enjoy romantic dinners at restaurants in town or winery restaurants running special events.
WHAT WINERIES TO VISIT
Anyone travelling to Margaret River cannot miss a wine tasting at Vasse Felix. This winery was the pioneer of viticulture in the region. Dr. Thomas Cullity established his first plantations in 1967 with Cabernet Sauvignon, Shiraz, Malbec, and Riesling.
The vineyards are located at varying distances from the ocean in order to obtain a good diversity of mesoclimates and exposures. Its historic heart and oldest vines are in Wilyabrup, and the other parcels are in the north of the region, in Carbunup, and in the south in Karridale.
Their restaurant is on the second floor of a beautiful rotunda-style wooden building and offers incredible views of the estate.
Chardonnay lovers, Voyager Estate is the place to go! Their Chardonnay wines always receive enthusiastic reviews from the critics.
Not only that, this family-owned independent winery is widely regarded as one of the most picturesque ones in Margaret River, and their restaurant has been awarded in the top 5 by the WA Good Food Guide Awards 2019! So make sure to come empty stomach and bring your camera to take photos under the lovely rose arched walkway or among the marlborough vineyards.
Those who want to learn about the history of Australian wine and winemaking techniques should take a tour at the Leeuwin Estate, one of Australia's most visited wineries, with an award-winning restaurant and a beautiful art gallery.
The estate, owned by the Horgan family, was established in 1972 when Californian winemaker Robert Mondavi advised them to turn their sheep farm into a vineyard. The first vintage was marketed in 1979 and the estate immediately stood out for the great finesse of its Chardonnay and Cabernet.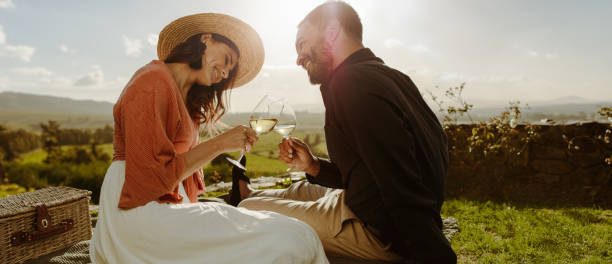 Another symbol of Margaret River's wine production is Cape Mentelle. The winery takes its name from the nearby promontory, named after two famous French scientists, the geographer Edmund Mentelle and his brother, the cartographer Francois-Simon.
Their main focus is on Cabernet Sauvignon, the estate's most emblematic grape.
Cape Mentelle is rather a unique place reminiscent of the South of France: there are even petanque fields to play a bit between one wine tasting mclaren vale and another. And don't miss the fantastic outdoor cinema during the summer months!
Established in 1996, Cape Grace is a small winery owned by Robert & Karri-Davies. Their artisanal wines are produced in limited quantities and come from a single vineyard in Wilyabrup, a site nestled in a natural forest.
Their flagship wine is Cabernet Sauvignon, but their range also includes an elegant Shiraz, a luscious blend of Cabernet Shiraz, a complex wood-aged Chardonnay, and a delightful Cane Cut Chenin Blanc dessert wine.
In 2004 Cape Grace was included in the "Ten of the Best New Wineries" by the Australian Wine Companion.
Those who love small wineries should not miss Mr. Barval, where winemaker Robert Gheradi and his wife have created the perfect atmosphere for wine lovers. Robert, who has Italian origins, cultivates typical Margaret River varieties such as Chardonnay, Syrah, and Cabernet, alongside some Italian and French ones.
Their production includes an early harvest Nebbiolo called Nebbia and a white inspired by the Rhone Valley, called Mistral base Viognier and Marsanne. The winery also hosts an interesting Aboriginal art museum.
Once you've tasted the wines at the well known vineyards, our suggestion if you are a regular visitor to the Margaret River wine region, is to always try new wineries, as many of the more intimate wineries don't see as many guests as the bigger names, yet feedback from guests is that the smaller wineries are usually the best experience!
If you are coming to Margaret River and keen to tour the wineries you choose at your own pace with a small group of friends, get in touch for a Private Wine Tasting Tour of Margaret River Wine Region.