Mama, why are we locked up at home? '
Why is Baba not taking me to the park?
Will you let me go to my friends today? '
I have to go to Playland, please take me there!
Nowadays, questions like these circulating in every other house. Due to the increasing number of patients and deaths due to coronavirus. The government has shut down educational institutions. Due to which parents, especially mothers, are very worried. Parents are upset because of many problems such as problems all the time, siblings' conflicts, noise at home, banning to go out, being affected by educational activities, and fear of getting acquainted.
However, keeping this anxious situation a bit disconcerting, activities, day-to-day routines, and maintaining a shared pleasant environment can prevent potential worries and psychological problems. In this article, we will tell you that what can you do & how can you treat your kids during Coronavirus holidays.
How to talk to children?
1: Keep in mind that it is natural for children to be upset and frightened, with information being kept closed at home and the constant flow of information from TV and mobile.
2: Take the initiative yourself and plan to talk to your children.
3: Keep potential news channels closed in front of kids so they don't hear the horrific and horrifying news from around the world.
4: If there isn't any COVID-19 patient at home so don't tell many things to your children about this pandemic.
5: If the child is just beginning school or in the middle class, so talk about COVID-19 in her mental and age-appropriate manner and words to protect him/her from unauthorized and intimidating information.
6: Treat Teenagers like Adults and Talk about the Medical Implications of Corona.
7: Whenever your child expresses their problems and concerns, listen carefully to them.
8: If your daughter or son has an abusive speech, rather than scolding or screaming, answer patiently and ask where they found it.
9: Encourage children to speak up, so you assure them that you can handle their concerns and feelings.
10: Be cautious about anonymous information and give guidance on obtaining information from scientific and authoritative sources.
11: Guide on affirmative action such as washing hands, avoiding shaking hands with people outside and greeting from afar. Ask them to eat and list their needs if staying at home for a long time.
You can teach things like this to your children through comedy videos.
How to Continue Education during Academic Vacations?
1: First of all, you should never put your children's education to work tomorrow, whether children are struggling or you need to complete the important tasks of your office work. Teach your kids to work on a routine.
2: Take small steps (called Baby Step Strategy). Nothing gets done as a result of doing everything together and you leave the kids in their fury upset and frustrated.
3: Make a daily routine.
For example:
Between 8:00-9:00: Wake up, wash hands, clean teeth, make hair, and set bedding (time can be up and down depending on the age of the child), so the routine times will change accordingly).
9:00-10:00am: Exercise, physical activity (walking, yoga/aerobics, children's sports, etc.), drinking 2-3 glasses of water, having breakfast, plan day and dinner (adult work).
10:00-11:00: Academic activities (such as those without screens or devices) such as reading, completing workbooks, writing, using flashcards, or academic tools.
11:00-12:00: Creative activities like drawing, painting, reading poems, playing with toys, cooking activities and more.
12:00-12:30: Lunch
12:30 – 1:00: Assist in household chores such as cleaning kitchen sinks, drawers, cleaning tables and chairs, cleaning toilet flush/commode and washbasins, cleaning house doors and electrical switches.
1:00-2:30: Calm time (prayer/worship, study, sleep, etc.)
2:30-4 00: Academic Activities (you can use electronic devices during this time)
4:00-5:00: Sports and physical activity
5:00-7:00: Free time (TV, cartoons, leisure activities, etc.)
7:00-8:00: Dinner
8:00-9:00: Time with family (gossip, story tiling, etc.)
After 9:00: Sleeping Preparation
4: Start with one of the topics that are of interest to the child and important to learning.
5: Set the minimum duration for a child's age, such as one hour for a 4-year-old child (ie 15 minutes per year) and one-half hour for a 6-year-old child.
6: Introduce your elder children to e-learning programs. Such as, various education apps, Netflix informational programs. On these platforms, they can learn about trending and most demanding skills.
7: Set different locations (depending on the size of your home/flat) for reading, sports and leisure activities.
8: Try adapting to the experimental model (constantly changing routines, academic activities, learning goals, learning resources, etc., until they fit your goals).
How to Avoid the Psychological Problems of Corona Vacations?
Persistent shutdowns or exposure to the coronavirus can cause various psychological problems for children and adults, such as:
Depression: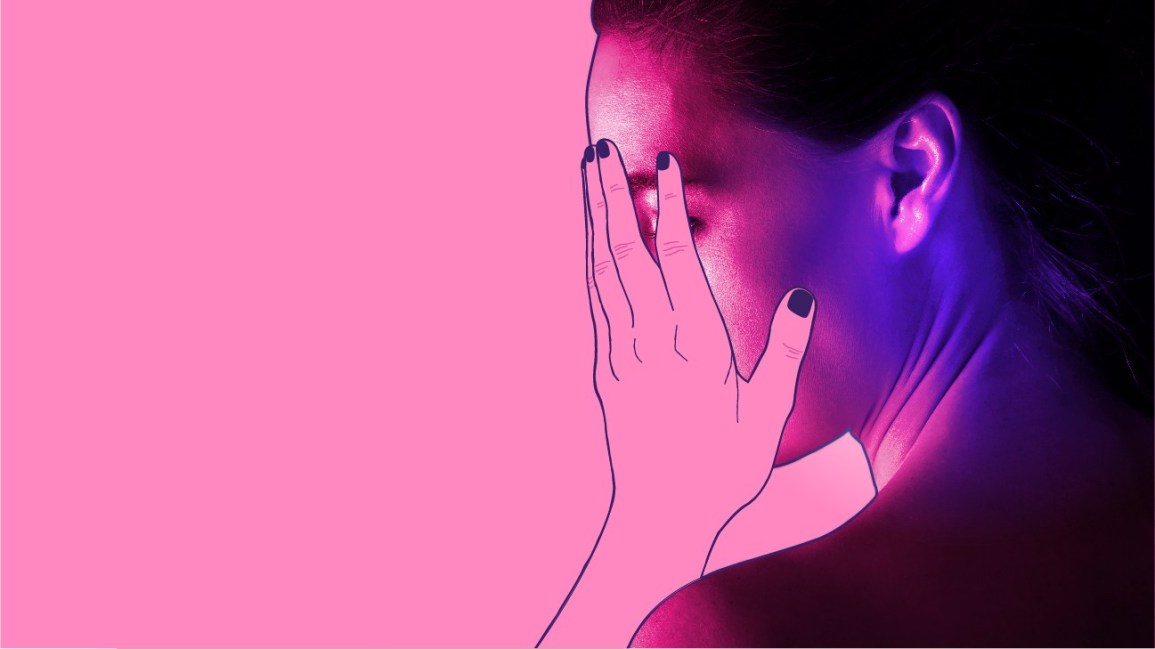 Depression (major depressive disorder) is a common and serious medical illness that negatively affects how you feel, the way you think and how you act. Whose symptoms include difficulty concentrating and decision making, tiredness, feeling overwhelmed and overwhelmed, frustration, sleep deprivation, irritability, favorite things. Losing interest, over-eating, having physical or headache, emptiness, suicidal tendencies and more.
Read Also: Mental stress can affect your beauty!
Anxiety:
Used for internal anxiety. Whose symptoms include abnormal neurological behavior such as persistence, physical pain, fear, sleep problems, numbness, shortness of breath, palpitations or shortness of breath, dry mouth. And more.
Cabin Fever:
A persistent closed phobia. Whose symptoms include problems such as constant fatigue, lethargy, sadness, lack of focus, patience, loss of appetite, slowing down, difficulty in waking up. Frequent sleep, hopelessness, weight gain or loss, not being able to cope with stress.
Children with prolonged loneliness may be particularly vulnerable to psychological problems. Here are some of the root causes of these problems:
We lose our sense of freedom
Others lose the energy to connect with humans
Feeling overwhelmed by the inability to use their abilities and abilities.
The following measures can be helpful to avoid these problems:
1: All the family members should plan together, talk in the days to come, know your weaknesses, your strengths, so you can know when and if a job can be done. That way we can start a 'war with the Corona Bustle'. This is also called teamwork.
2: Develop and implement communication strategies (described above) between children and yourself so that family members not only accept the real situation but also have the resolve to cope.
3: Make the routine (as per the setting above) but avoiding rigorous execution is better. The purpose of the routine should be to relieve stress and not to increase any amount of stress.
4: The most effective way to avoid psychological and mental distress is to increase physical activity, such as exercise and sports. It not only improves our mood but also provides extra mental energy. Children become bored and irritable right away without physical activity. Unique accessory methods for children can keep them in a better state of mind.
5: Feeling small triumphs during domestic isolation is something of hope and comfort. Be it academic work, or office work, homework or repairs, encourage one another on small achievements, give thanks, give small gifts so that they can inspire the next.
In addition, family members can jointly perform certain tasks or activities, such as planning and executing a movie night, remodeling a house, painting.
6: Give each other the opportunity to 'spend time with you or do activities' in these difficult times. In addition, the duration of social isolation can be made interesting by the children's involvement in the traditions of their home or the involvement of children in setting new traditions.
7: Use technology to stay in touch with your friends, relatives, and colleagues when practically meet up is a ban. Children generally love social interaction. You can allow your kids to share their experiences with many social media tools. If children are young, they can be kept in touch with their relatives and friends through video calling.
8: Use these difficult days to improve and change for the future. As children's minds create the perspective or view that in the fast flow of life we have a problem of time for our family, relatives and ourselves that we can easily solve these days. Teach yourself and your children how sometimes doing nothing and staying fit is an important and beautiful experience in life.