Top 12 HVAC Digital Marketing Tips and Internet Marketing Strategies
Top 12 HVAC Digital Marketing Tips and Internet Marketing Strategies
Introduction
HVAC digital marketing campaigns can prove very beneficial for growing small businesses. It is imperative for HVAC contractors to invest in digital marketing because an overwhelming majority of homeowners and property managers look online before narrowing down on HVAC services.
Further, HVAC digital marketing can result in a 300% increase in HVAC web leads along with a 794% ROI on HVAC PPC. Given how important HVAC digital marketing is, this piece has been put together to enlist the 12 different HVAC digital marketing tips and internet marketing strategies. Let's get started!
1: Competitor Analysis:
More than 80% of B2C shoppers do online research before making purchases and hence it is important to position your business favorably in search engine result pages (SERPs).
Before beginning anything, you need to do an HVAC analysis of your competitors to understand how much time and resources you need to dedicate to your campaigns. In this analysis, you should evaluate your website and identify potential areas of improvement.
2: Mobile-Friendly Website:
Since more than 60% of the search for HVAC services happen on a mobile device, it is imperative that you have a mobile-friendly website for your HVAC business.
Further, Google's mobile-first search index ensures that poorly functioning versions of websites can lose rankings. On the other hand, if and when you get a mobile-friendly website, it will serve as a foundation of your entire HVAC digital marketing campaign.
Must Read: How to Boost Your Digital Marketing Agency In 2020
3: Conversion-Friendly Website: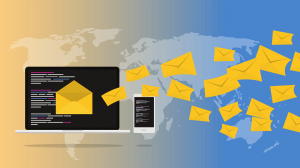 The major reason for investing in HVAC digital marketing is to get more business. A very important part of it is ensuring the website is conversion-friendly. This means that the visitors on your website should find it easy to fill out a form or send you a message.
If you have a well-designed interface, then your conversions can increase to as much as 200%. To ensure that your website is conversion-friendly, it should have a visible phone number and multiple contact forms.
4: Secured Website:
Google has been giving improved rankings to secure websites since 2014 as they are moving towards a more secure web. Hence it is imperative that you launch a secure website for your HVAC business since over 90% of all page one results on Google are of secured websites.
Further, over 80% of people don't have the inclination to visit an unsecured website, so you need to change with the times and give the people what they expect out of you.
Thus, moving your website to HTTPS protocol should be at the top of your agenda and the major highlight of your HVAC digital marketing campaign.
Read Also: Step by step Beginner's Guide for Generating Online Business Leads
5: Fast Websites:
Speed is a very important factor in website performance, as more than 40% of consumers are likely to abandon a website if takes more than three seconds to load.
Thus, it is important that you have a well-designed website that is fully-functional and loads under three seconds. You should hire the best professionals to ensure that you have a fast website, which offers the same or better performance, than your competitors.
6: Local Search Listings:
Once you have taken care of the onsite factors, it is now time to shift your focus to the offsite factors which influence rankings. You should ideally begin this part by claiming local search listings and fill it with accurate information.
You should ensure that you have accurate and uniform regular across all your different local search listings. Facebook, Yelp, Google My Business, Yellow pages, HomeAdvisor, BBB are some of the many places where you should claim your local listings.
7: Local SEO: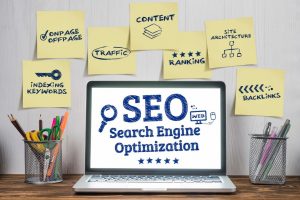 Local SEO is probably the reason why your competitors show up in the map listings and you don't. You should invest in Local SEO to ensure that your business finds its place in local search results on search engines.
If and when you combine local SEO with content marketing, you will appreciably enhance your chances of securing a rank in Google maps listings and as well as the top organic search results.
Read Also: How to Boost Your Digital Marketing Agency In 2020
8: Get Reviews:
Reviews are very important for all businesses and the same extends to HVAC businesses. Your focus should be on getting as many reviews as possible for your business.
Fortunately, there are a lot of ways to get reviews and you should implement those ways if you haven't done so already. Getting reviews however is just one part of the puzzle, you also need to reply to such reviews. Acknowledge both negative and positive reviews, as it will make you come across as a company that is sincere and honest.
Must Read: 5 Business Strategies Implemented by Successful Entrepreneurs
9: Network with Influencers: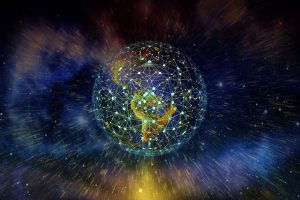 You should seek out opportunities to network with relevant influencers in your industry and within your niche in your industry. If and when make good contacts with them, you will get a lot of avenues to promote your services organically. You should get such influencers to link to your website which will result in enhanced traffic for your website.
10: Personalize your brand:
You should focus on personalizing your brands with your consumers as it can lead to increased conversions. This can be done by blogging, responding to reviews and social media.
Once, you are able to connect with your potential customers on a personal level, it will undoubtedly lead to an increase in your conversions.
10: Original content:
Focus on creating unique, original and highly-engaging content that can catch the readers' attention. Indulging in plagiarism will not only show you in a bad light, but it will also result in lower rankings as Google doesn't favor plagiarized or copied content.
If you don't have the time or the inclination to write original content on your content, then you can hire a digital marketing service provider for the same purpose. If you have a small business, you can engage the services of a digital marketing agency for small businesses to write unique and valuable content for you.
11: Engaging Calls to Action (CTAs):
You need to have an engaging call to action of your website, but without them, your entire HVAC digital marketing campaign would be a futile exercise. Getting traffic to your website is one thing and directing said traffic for sales and conversions is another.
Here's where CTA's come into the picture as they direct users and implore them to take certain steps. HVAC companies mainly run companies to generate leads online and this can easily be facilitated with the use of CTA's.
You need to ensure that the CTA's are in a prominent place on the website so that they get the most amount of visibility. They also need to be engaging and attention-grabbing so that visitors are psychologically compelled to act upon the directions.
12: Branded Video Content: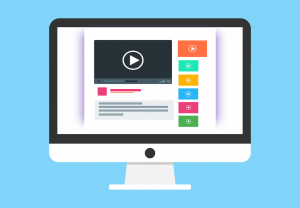 You should upload branded video content to YouTube and Instagram as these two platforms have the most influence over consumers. This can be a great way to separate yourself from your competitors and personally connect with your existing and potential customers. Branded videos should exhibit your business logo, contact information and Call to Action.
Summing It Up
The aforementioned 12 tips and strategies can surely help your HVAC business in growing. If you don't have the time to implement these tips and strategies on your own, then you can hire the services of a digital marketing service provider.
There a lot of companies that offer such services across the entirety of the internet, and there is every chance that you will be able to find a digital marketing agency for small businesses that not only suits your requirements but also fits your budget.