Real estate as an industry holds untapped potential for growth as a business. However, it is a saturated market with severe competition and requires outstanding marketing strategies to grow, survive, and emerge successfully. It is not easy for new players to merge in the market and float along with big fish existing in real estate. According to Forbes, 94% of millennials and a staggering 84% of baby boomers searched online properties and homes. It indicates the urgency to create an online presence for real estate businesses to engage with customers, get leads, and make sales.
When integrated with strategic digital marketing approaches, successful housing marketing helps real estate agents get buyers and visibility from the target audience. As a real estate company or agent in today's internet generation, here are 10 tips to give a boost to real estate marketing.
Build a Website
Websites increase the credibility of a real estate business, and a responsive, user-friendly website builds a strong online presence. It is easy for clients or prospective customers to find a real estate company or agent online with the help of a website. Real estate marketers can incorporate property listing, contact information, and necessary details as a strong marketing strategy. With the increased reliance on online search, a real estate company without a website is less likely to be contacted, limiting its target audience engagement.
Video Marketing
The use of video marketing for the real estate industry is a powerful marketing tool for creating a higher sales funnel. It is easy and convenient to create compelling videos using the real estate video editor to increase traffic. People are more inclined to contact an agent who has listed properties with videos than static images. Here are some versatile video marketing strategies to help real estate companies make a mark:
Invest in guided tours with the help of AR or VR tech to provide an accurate property visually. This increases the chance of a lead conversion.

Customer review or testimonial video is a great marketing strategy for the real estate industry.

Pre-listing and information videos like tips and tricks on finding a suitable property, buying, selling, or mortgage-related information garner higher traffic and views.
Hire a Professional Photographer/Videographer
There is no doubt that high-quality photos and videos in the property listing attract more customers and create a good impression. Hire a professional to take good pictures or shoot videos and add them to the listings. With the online search for homes or commercial space, most customers rely on what they see online. Attractive images and videos help in driving customers and creating a sales funnel. Online real estate video editors make it easy to edit and customize videos.
Promote on Social Media – Real Estate Marketing Tips
Social media has billions of users across the globe. Make sure of the power of social media by sharing the listings of the property on a platform like Instagram and Facebook. Create a business page, share information about properties and their amenities or neighborhood, and grab customers' attention. 
Once your business page exists, you can run ads on all social media platforms. When they do this, companies can bring in website traffic and possible leads on motivated sellers looking to "sell my house fast." Companies can use a set budget and targeted location down to the exact postal code. Many companies rely solely on social media ads to find homes to purchase. People also use Twitter to reach a broad audience of others in their industry. It is also beneficial because other users can retweet your content for their followers to see.
Send Newsletter and Focus on Email Marketing
Email marketing may look a little over the top, but it is still one of the best and popular ways to reach our target audience. The first step towards email marketing is creating a strong subscription list. Add a lead magnetic like downloadable e-book or subscription form to capture email leads. From time to time, send informative and interesting newsletters related to the real estate industry to drive the customers' attention.
Use SEO focused content
SEO (search engine optimization) is the basic formula for driving traffic to websites and social media. Include a blog section on the website and facilitate content management through SEO-optimized articles and blogs to drive organic traffic to the website. If you are putting out video content on social media or YouTube, make sure to include SEO-optimized descriptions to catch the target audience's attention. SEO helps increase the ranking for a website or content on search engines.
Invest in Paid Advertising
PPC (pay-per-click) is the most effective paid advertising strategy that guarantees high ROIs (return on investment). Make use of video marketing strategy by putting video ads created and edited with the help of a real estate video editor to get more clicks. The paid advertisements can be placed on either social media or search engines to drive more traffic from the target audience. It is an affordable way of advertising as you only pay when a prospective customer clicks on the ads, redirecting to the link.
Virtual Staging
Staging a property helps the clients visualize how a place will look when furnished. Instead of spending money on actual staging, try virtual staging with the help of software to customize the décor per the client's requirement. The process helps create layouts, use various types of furniture or amenities, and personalize a space to help potential buyers connect with it better.
Partner with Local Businesses and Influencers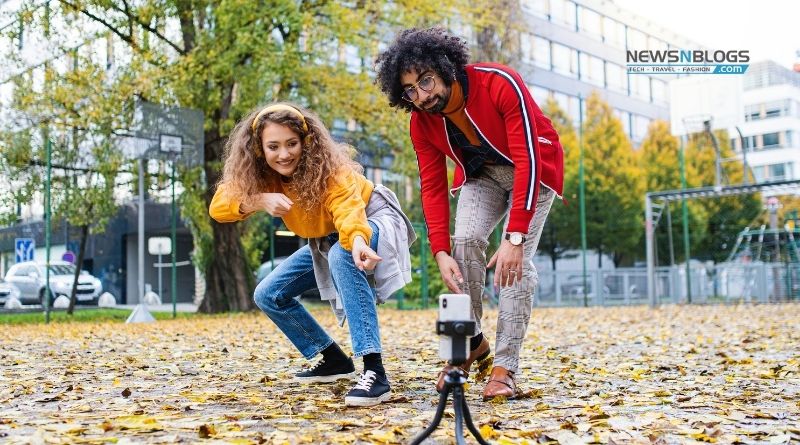 This is the best Real Estate Marketing Tips. A win-win situation for both businesses as it helps in increasing referrals. Partner with local businesses like home décor stores, furniture stores, or interior decorators to earn referrals. Create a shared advertising campaign with local businesses to increase visibility. You can also collaborate with social media or YouTube influencers to promote the real estate business through paid campaigns.
Host an Online Event or Webinar
Many people want to invest in real estate but are clueless about mortgages and other requirements. A valuable marketing strategy is to host an online event or webinar to discuss the industry and practical information. Invite some industry experts send email invites to subscribers and make sure to deliver an informative, helpful session.
Conclusion 
Real estate is undoubtedly one of the most competitive markets. It has vast opportunities and money, but cut-throat competition makes it difficult for most businesses to survive. Advanced marketing strategies like video and digital marketing help improve a brand's credibility and visibility and generate more leads and sales.