Mama Cat brings her ill Kitten to Hospital, Medics Immediately Rush to Help
In the Turkish city of Istanbul, the cat arrived at the hospital with her sick child. Pictures of the cat and her baby went viral on social media.
The pictures of a cat went viral on social media in which it can be seen that she is bringing her sick kitten to the hospital. The hospital staff was available and immediately rush to help her.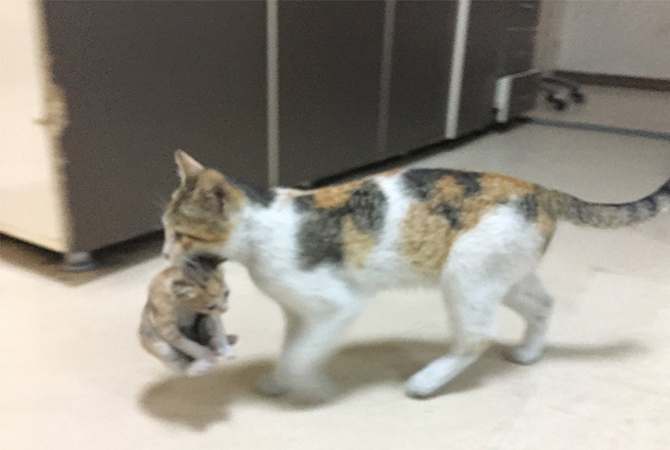 The doctors at the hospital treated the kitten on an emergency basis and ensured that both the mother and the baby is in good health.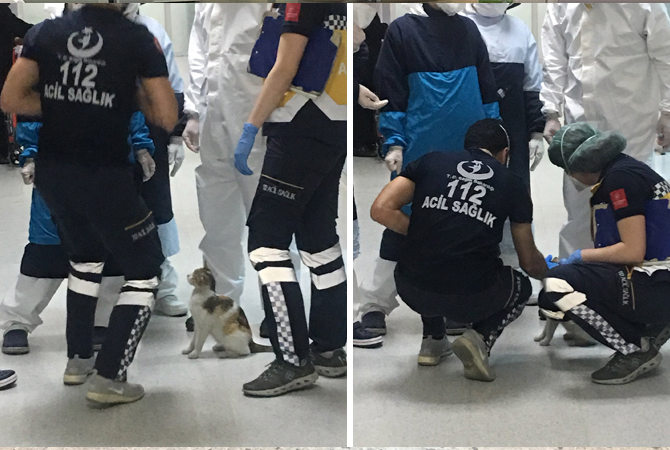 On social media, people praised the paramedics at the hospital in Istanbul and the hospital staff for their kindness, and some even remembered their stories where people helped animals in need.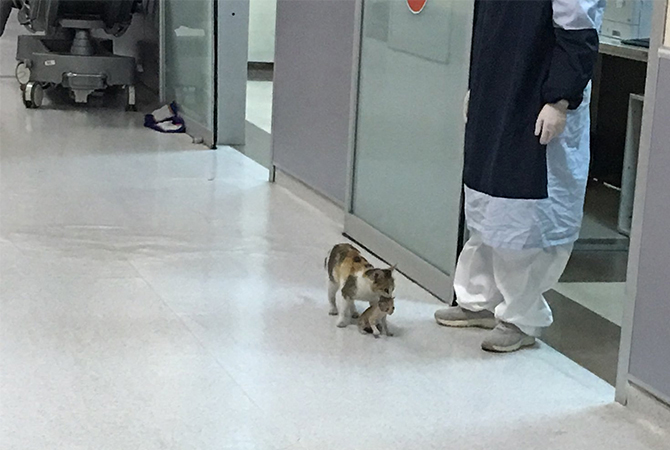 One user wrote that it happened to a cat in my hometown, she was in trouble and she went to the hospital where the staff helped him and now the doctor has kept the cat with him.