Like other popular streaming apps, Cinema HD can also occasionally stop working. Given that it is among the top third-party streaming platforms, this can dissatisfy a large number of users. 
Users then hunt for why Cinema HD is not operating or showing a download error. They will also look up the quickest approaches to resolve the issue.
If you have the same problem, there is nothing to worry about. You have landed on the right spot. Today's post will go through the possible causes of the problem and solutions to get the app back up and running. 
What is Cinema HD, and How Does it Work?
As mentioned earlier, Cinema HD is among the most widely used and well-reviewed video streaming apps available. It allows watching movies, TV shows, and various video-on-demand media for free. 
The app gained decent popularity due to its vast library of movies and series. Moreover, the regular updates in the library are a cherry on top. There is no chance of you running out of streaming possibilities on the Cinema HD app. 
It pulls links from hosting websites and presents them to you for an exquisite user experience. It is a dependable app since the links provided are reliable and of good quality, causing the app not to crash frequently. 
Cinema APK is compatible with the FireStick & Fire TVCube, and android devices. Several users who encounter this software on their FireStick start using it frequently, eschewing the cable TV.
What causes Cinema HD Unresponsiveness?
As I stated previously, Cinema HD is trustworthy and will function flawlessly most of the time. However, it may encounter challenges that lead to its unresponsiveness from time to time. Some of the significant issues that are likely to occur are:
A downloading error

An outdated software version

Geolocation based content blockage 

Server and connecting errors 

Buffering errors

Crashing 

Black or grey screen errors 

Video unavailability 
Fixing the Issue 
Now that we know why the application is not operating correctly, let's move on to the possible solutions to fix the problem. As we discussed earlier, Cinema HD is a third-application software. Unlike official apps, you will have to figure out and solve the problem yourself. It is because third-party apps do not receive the same level of bug patches as official apps. 
To make things easier, here is a list of some methods to deal with the problem. This will help in the future by providing a clearer picture of the issue. 
Option 1: Check the Internet Access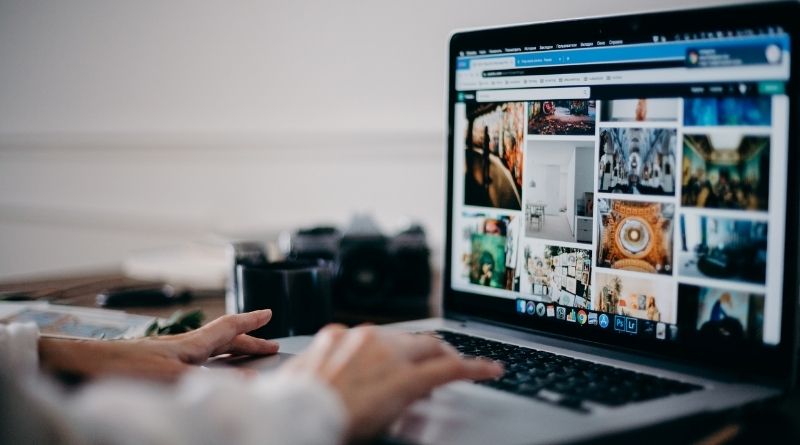 One possible cause for the application not running smoothly could be your internet connection. Since these apps rely on internet service, streaming without a stable internet connection would be difficult. 
A poor connection or slow speed makes the software unable to access the server in a way that allows it to deliver streaming content. Your ISP can also throttle the internet speed if the data limit is exceeded, resulting in a poor connection. 
Check your router for a connection to confirm the alleviation of connection issues. Once alleviated, check your network troubleshooter to ensure you are using the correct settings.
If you cannot pinpoint the problem, ISP has probably throttled the bandwidth. Such instances necessitate using a VPN. 
Option 2: Enable Installation from Unknown Sources 
As the Cinema HD app is not available on Google Play Store or Amazon App Store, you cannot just install it straight away on your FireStick. You will have to sideload the application on your smartphone or the FireStick. You can go through the installation instructions for Cinema APK on FireStick to download the software on your Fire TV Stick.
Any issues with downloading the app point to the possibility of your device not being set up to allow installation from unknown sources. Alter this by allowing installation from unknown sources. 
Option 3: Upgrade the Application to the Latest Edition 
App developers, in theory, release updates to repair bugs, errors, and malfunctions. This should upgrade apps, providing them with innovative features. By using an old version of the software, you miss out on those benefits. 
Not just this, an outdated version could cause frequent technical troubles. For instance, the black screen error results from using an obsolete version of Cinema HD. Older versions become outdated and eventually stop working, so remember to upgrade to the latest versions. 
Option 4: Clear Cache 
Persistent buffering while streaming is also an issue that could frustrate the user. Occasionally, the video could abruptly cease playing. The cache is to blame for these problems. Your device's cached storage consists of frequently used data and features. 
Accumulation of data over time causes lags, buffers, sluggish connection scraping, network latency, and abruptly halting software. Erase the cache to resolve this issue.
Option 5: Use a Virtual Private Network
Cinema HD could stop working when the ISP restricts streaming, or the Government blocks the hosting sites from where the app draws links. Cases like this call for using a VPN. A virtual private network would protect you by hiding your device from ISP and the Government. 
It will allow you to get around streaming limits and geographic constraints. Moreover, VPNs allow users to stream without interruption because they prohibit their ISP from restricting their router capacity.
Final Thoughts
That's it—if Cinema HD is not functioning on your smartphone, FireStick, or other multimedia devices, these are all the best options. In this post, we tried going over the potential concerns and remedies. Attempt each to see if it helps you resolve Cinema HD issues.