How Streaming Sports Is Heating Up India's Streaming War
How Streaming Sports Is Heating Up India's Streaming War
Sports have been at the forefront right since the dawn of time. From audiences watching people getting involved in the local street matches to those sixers, shouts, and nail-biting dramas in big stadiums, sports have always been the heart of entertainment.
Today, teams, sports networks, communities, and players are digitally interacting with sports fans. These two parties are connecting in various ways and these meetings are opening doors to newer opportunities.
Technology has joined hands with innovation and this unique compound has completely changed the face of the sports industry in India. From remote-controlled drones to augmented reality and mobile devices, there are unlimited opportunities to continue scaling new heights which are opening new ways to multifold revenue streams.
Streaming live sports:
Live sports streaming in India is going above the horizon just like the world market. Given the population size, the audiences of different age groups have seen a rise in the market. Be it Cricket, Badminton, Kabaddi, Football, or any other sports events, technology has always aligned with digital acquisitions.
India is a developing country and it is developing technically if we talk about sports and live to stream. Live streaming is the new business in India and the future is extra bright for both the parties.
Those who are looking for springs of revenue and those who are looking for entertainment, both parties can get what they want. The live sports scenario is making the audiences go bonkers and businesses are raising the limits and new heights of success.
No doubt, the Indian sports market is booming, there are certain rivals that are striving to be the best. Let us have a look at some of the best websites that stream live sports in India:
1: Hotstar:
Hotstar's dominion in the Indian market is certainly immense.
It offers a lot of content for free and while some content is premium, audiences have to go premium to get their hands on this type of content.
There are two packages – VIP and Premium. With a price of INR 299 per month or 999 per year, this platform is supercharged with HD content that will give you hours of sports and live streaming events.
Hotstar is one of the sensational platforms in the Indian market. This is a unique feature where sports fans can cheer for their favorite teams, shout out to their favorite players, enjoy moments of the match, and world cup tournaments.
With an easy to navigate interface, Hotstar offers sports lovers access to their favorite matches but that is not all. It also provides the audience with hours and hours of video content right from movies, serials, series, and what not!
2: Sony LIV: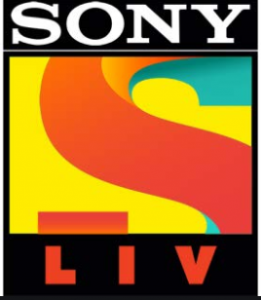 Owned by Sony Pictures Networks India Pvt Ltd and headquartered at Mumbai, Maharashtra, this platform offers the audiences, video on demand. This is one of the few best websites that stream live sports. Just like Hotstar, it provides the audiences with live updates from Cricket, Football, and many more sports.
The pricing is reasonable and does not burn holes in your pockets. Starting at a small subscription rate of 49 a month, it offers a scheme of 420 a year. Users need to subscribe to the premium content. Cricket, Football, Kabaddi, and other sports are widely popular on this platform and are enjoyed with great interest. Moreover, users can not only watch sports but also TV serials, fitness programs, kids programs, movies, and much more.
Sony LIV is content-rich and is available on multiple platforms including Windows, iOS and Android phones and tablets.
3: Dreamcast: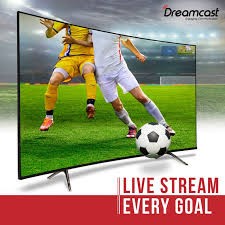 You can easily engage your audiences and stream your favorite sports. You do not need to depend on anyone or anything to have your own space. Give them all the pre-event commotion, match replays, interviews with team players, and let them have all the entertainment.
This is another website that streams live sports and offers much more as well. Moments of the day, the camera finishes, everything in HD. Dreamcast deals with delivering just the right thing for sports fans.
It provides flawless live streaming, Youtube streaming, live sports streaming, and other services and content that match your needs.
4: Amazon Prime: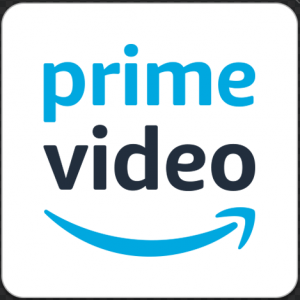 We have guessed that everyone knows the name. This website is one of the big brands in itself and has the biggest audience reach by far. Those who know Amazon, know this site.
Very recently it has been found out that sports fans can enjoy live sports streaming on their smart devices. But this has started very recently back in Q4 2019. However, there is no concrete intel on how the users can watch their favorite sports and events. There are particular thumbnails and sports lovers can enjoy the live streams that are available such as Badminton matches, Cricket live matches, and Football, Kabaddi, and tons of other sports events and tournaments.
This website is dedicated to providing HD content to the audiences. Right from movies to kids shows, events, sports, tournaments, kids' activities, and tons of content, this website will keep you entertained for hours.
Winding things up:
With the inception of streaming wars that are heating up in India, the sports market is rising above the horizon with several new streams of revenue. This has opened up doors of opportunities for sports fans and businesses that stream live sports. In the following years, we expect an increase in the revenue and the amount of audience. This is bound to keep rising in a developing nation like India.