How did China overcome the Coronavirus outbreak in such a short time?
How did China overcome the Coronavirus outbreak in such a short time? The COVID-19 is stopped spreading in China, but now it is spreading rapidly across the world. It has spread to almost 175+ countries around the world. According to a report no case appear in china on 18 & 19th March in any Chinese citizen. However, people who are coming from other cities are affected by the virus. But, thousands of cases reported outside China on 18th March. So the question is that how did china finally succeed in preventing the COVID-19 outbreak?
Dr. BRUCE Alvord gave the answer to this question who visited china as the head of a team of 25 medical professionals of world health organization.  On his return from China, he said that millions of people in China survived the disease because there was a very aggressive reaction.
He says that china's government is working on old-fashion techniques, but they have applied it on a unique way that we have never seen in history.
Learn the effective and dramatic methods of China that have played a significant role in preventing this new Coronavirus. Here is How did China overcome the Coronavirus outbreak in such a short time.
1: Ban of Trains
When the WHO's team arrive in china, they notice that trains are running in Wuhan but there weren't any passengers. Dr. Bruce says that travel to Wuhan by train and train was empty. He says that trains and other means of transportation are causing the spread of coronavirus that's why we haven't seen any passenger on trains.
The reason for this is that there are too many people in very few places, and they are at high risk of transmission of the virus, and China has completely stopped public transport in Wuhan, including bans on trains.
2: Infinite Fever Check Centers
People who are infected by a coronavirus, they often sent to fever check centers. Fever check centers are established in a very large number in China since the SARS virus outbreak in 2002.
At Fever check center they check the physical temperature, symptoms, medical and travel history and relationship to an infected person. They perform a CT scan of a patient, which is considered a preliminary source of diagnosis of COVID-19.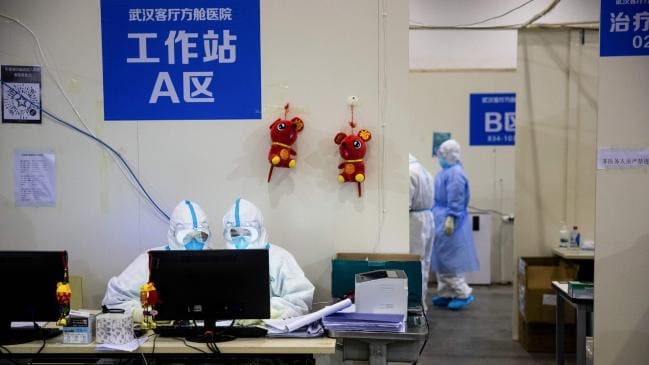 Dr. Bruce Aylward said that each machine can potentially do 200 tests, it takes 5 to 10 minutes per scan, while in Western countries it usually takes one to two hours.
Such cases were considered suspected and the Coronavirus PCR test was carried out, during the height of the outbreak in China, millions of people came to the fever check-out centers with seasonal influenza, flu complaints to confirm that they were suffering from coronavirus or not.
According to Dr. Bruce Aylward, 46,000 people came to every such center at the height of the outbreak and that number has now dropped to just one thousand.
Easy and free access to the Coronavirus test centers
If a virus confirms in a person, so they send that patient to quarantine or coronavirus isolation center. Dr. Bruce says that it takes 15 days initially to be hospitalized sick person in Wuhan. But China has brought this into 2 days. Coronavirus tests are free in China.
Construction of hospitals in a record period
China has built a 1000 bed temporary hospital just in 10 days. They have completed a 1300 bed hospital in 15 days. China has built more than a dozen of such hospitals in no time. This isn't the first time that China has built hospitals in a very short time. In 2000 during the SARS virus china built a hospital in Beijing in a week.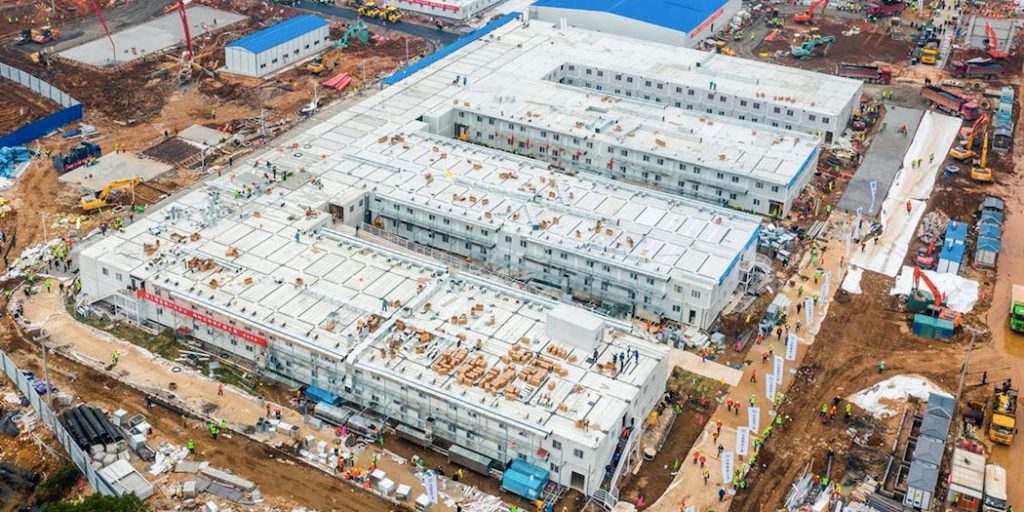 Apart from hospitals, china has also allotted other buildings for coronavirus patients. Dr. Bruce Aylward says that a training center and a stadium in china has been converted into a medical center in 24 to 72 hours. This helps a lot to test for coronavirus in Wuhan.
Increasing the capacity of already existing hospitals
With the construction of temporary hospitals, China allocated pre-existing hospitals to coronavirus patients and expanded its capacity to close them for other patients.
The WHO's representative says that China has close its hospitals and allocated them for COVID-19. Instead of allocating some beds they have allocated the whole hospital for COVID-19 patients.
"I think we need to learn from china's at a faster pace, the more urgently you discover cases and move them into isolation, the closer they are to monitoring, the more successfully they can help prevent the outbreak," he said.
Extensive surveillance system
China established a large-scale surveillance system after the 2002 SARS virus outbreak, which included detecting people's relationships, identifying those who were in contact with the affected people and their health. This medical strategy proved to be the best way to monitor it.
According to Dr. Bruce Aylward, Chinese medical authorities made this technology error-free, even if a tracer made a mistake, a yellow alert on his screen would flash.
Must Read: Basic protective measures against the new Coronavirus
The World Health Organization has said in recent days that some countries have taken up the early stages of the search for people living in affected areas, which has increased cases.
According to the organization, this strategy is effective, affordable, and fundamental, more effective than measures such as social distance.
The technology of finding each case
Chinese medical authorities tried to find almost every case in the country for more than 80 thousand.
Emergency centers in china play an important role to stop the spread of Coronavirus. The officials tracked where cases were spreading and the governors urged field teams.
According to Dr. Bruce, these teams have been constantly trying to ensure that no case can be avoided and that they have access to all the means of its spread.
Chinese social media shared authentic and up-to-date information about the virus and prevented the spread of rumors and fake information, according to the World Organization, which should play Facebook, Twitter, and Instagram as well.
Online availability of doctors for other patients
During the height of the outbreak, China shifted many medical services online and provided patients with online counseling, which they did not need to go to the doctor, Dr. Bruce said, various facilities were also provided.
Ensure the supply of food and other items even when confined to homes
Many cities in China were converted into quarantine and the chines government ask citizens to stay at hope. So, it will help to stop the spread of coronavirus.
According to Dr. Bruce, around half a million people took food online, which was delivered to them. Of course, there were errors in some places, but one lady told me that sometimes my package was lost but my body weight was not lost.
In other countries of the world, there are fears about restricting people to homes, as they may not be experiencing food shortages and food deprivation.
Alternative employment opportunities
Dr. Bruce says that when the virus starts spreading. A sense of solidarity was felt for Hubei. The Chinese government send 40000 workers to other provinces and gave them jobs.
Read Also: How to protect yourself from Coronavirus
They appoint highway personnel for checking temperature, delivering food and finding patients' tasks. He said that I meet women in a hospital who was advising other people about it. When I asked, she said she was not an infection control specialist but a receptionist.
The Role of Citizens in Prevention
People in different countries are storing goods because of the epidemic. But, the attitude of chines people is very different they are helping each other in this worse situation.
He said Wuhan is no city but a city bigger than New York. Where streets and lanes must look deserted, but people from every window and building were helping to prevent the virus.
Punishment for hiding symptoms
A woman recently arrived in Beijing from the United States and hid the symptoms but confirmed the coronavirus in the test. Now Beijing police have said that we are investigating the women. We will issue a lawsuit against her.