Free WhatsApp and Call offers by Zong, Telenor and Ufone
Coronavirus is spreading rapidly in Pakistan. Due to coronavirus millions of people are restricted to their homes. The government has imposed a ban on confined people to their houses. As this is the only way to stop the spread of Coronavirus.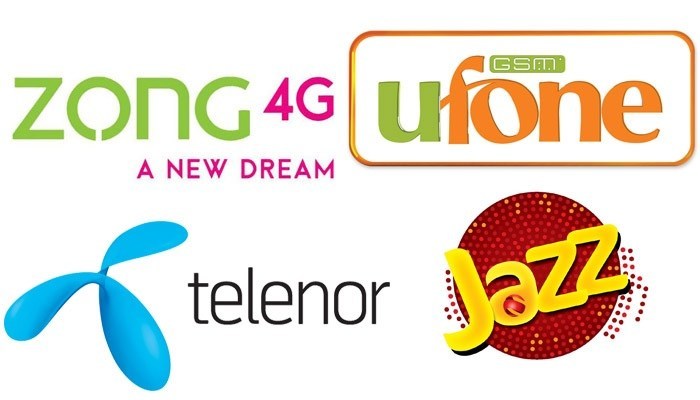 On this occasion, the telecom companies operating in Pakistan have taken various steps to make sure that their users won't face any problem during the lockdown. At this difficult time, these companies are offering some great offers to users. Here are some of the services that are these companies providing.
Telenor:
Telenor is offering a free WhatsApp facility to its users to connect with their loved ones who are lockdown in the homes due to coronavirus. To activate Telenor free WhatsApp package dial *247#. You will get 2GB data for WhatsApp audio and video calls for one month.
Get FREE WhatsApp with Telenor and connect with your loved ones from the safety of your home! 💙 #TelenorSaathHai

Dial *247# to activate. pic.twitter.com/EBNxmXv8Jg

— Telenor Pakistan (@telenorpakistan) March 24, 2020
Telenor is offering a new weekly data offer in which you will get 4000 MB of data just in Rs. 50 plus tax and you can use it within 7 days from 6am to 6pm.
Zong:
During the lockdown, Zong is offering daily free 20 mints for Zong to Zong calls. To activate Zong free call package dial *45#. Zong said that in the current situation we believe that people want to stay in touch with their loved ones, and this offer will help them.
You are our No. 1 priority. Stay in touch with your loved ones with daily #FreeZongMins. Just dial *45# now.#StayHomeStaySafe#PakistansNo1DataNetwork pic.twitter.com/o6yoz90m6A

— Zong (@Zongers) March 28, 2020
Zong is offering 2GB Internet data for 2 months on new Zong Sim for free. Zong is also offering 100 on-net minutes for free daily for 2 months.
Ufone:
During Coronavirus lockdown Ufone is offering free WhatsApp facility to its consumers to stay in touch with their loved ones. To activate Ufone free WhatsApp package dial *987# and enjoy free WhatsApp video and audio calls.
Humein hai aap ka khayal! Issi liye inn mushkil halaat, Ufone ab apko de raha FREE WHATSAPP! Taake aap ghar bethay apnon se rabtay mein rahein. FREE WHATSAPP hasil karnay k liye Dial *987#
For details visit: https://t.co/CuSnSZHeCB#FreeWhatsApp #WhatsApp #TumKheriyatSeRaho pic.twitter.com/M53LcJJTv2

— ufone (@Ufone) March 28, 2020
Ufone also offering a new offer called Ufone Super Internet Plus. In this offer, 8GB Internet & 5GB WhatsApp data will be provided. One month Ufone Super Internet Plus offer is available in Rs. 499 plus tax.
Jazz
1: During the lockdown, Jazz has reduced the weekly streamer package price by 95%. Now in this package users will get 10GB data instead of 1GB. Unlimited on-net minutes (8am to 6pm) also part of the package. This weekly streamer package price is 88 rupees.
2: Jazz has renamed its weekly super plus package to Weekly super Max bundle. Jazz Weekly Super Max bundle includes 30GB data (15GB 2AM to 2PM), 10 thousand on-net minutes, 10 thousand SMS and 100 off-net minutes just in Rs. 299 plus tax.
3: Now In Jazz MBB Regular Bundle, the company will provide 30GB plus 30GB instead of 25GB plus 25GB. The price of this MBB Regular Bundle is just 1500 rupees plus tax.
4: Jazz has introduced a new call offer name "Jazz Super Ghanta offer". In this offer, users can enjoy 1-hour call in just 6 rupees plus tax from 10:00 PM to 6:00 PM
Jazz Super Weekly Max Internet Offer
Give your week a super start with Weekly Super Max offer. Dial *506# & get 30 GB of which 10 GB is for YouTube & 10 GB 2am-2pm/ 6000 Jazz mins & SMS / 60 other network mins without any additional charges in Rs. 299.
Free Emergency Calls:
All telecom companies in Pakistan are providing a free call on helpline number 1166.
Jazz
Jazz has also introduced a service that allows free calls to selected government offices, doctors and laboratories. The company has also temporarily lifted its ban on balancing time.
Zong
Zong users can access local government hospitals and doctors by calling 4343.
Ufone
Ufone is offering Hilal Ahmar Pakistan's helpline 1030 for free of cost.