Are you ready to amaze your loved ones this Easter by going full swing on homemade gifts? If your answer is yes, then journey with us. We have a full-list of basket gift ideas that will excite adults of all tastes- from bath accessories to chocolate cake and cute bunny miniatures. Hang with us, let's take a ride together. Who knows, we might as well show you how to make the Easter basket as well.
Bouquet of spring flowers
The season holiday of Easter is closely associated with spring blossoms. You will find a myriad of such beautiful flowers that will fit perfectly in an adult Easter basket. The secret here is to find out the recipient's preference. If in case you want to surprise someone special, you never go wrong with Easter lilies or the beautiful daisies. The white roses are always adorable with their sweet fresh fragrance. They simply complete this beautiful season.
Read Also: Top 5 Occasions That Need To Be Celebrated With Flowers
Bunny ring holder
Such a super cute little basket filler that is quite practical to hold your precious rings. Tell me, who is that adult who would not love this sweet little homemade bunny? Every night when you remove your expensive ring, this cutie is likely to cheer you up! Don't miss to add it in the Easter basket giveaway.
Cupcakes
After enjoying a sumptuous Easter meal, it is only prudent to finish with a sweet dessert. And what serves better than delicious creamy-topped cupcakes? These homemade cakes will be a delight when added in an adult Easter basket. Who said it's only the children who can have all the delicacies? Of course, you may share it with them if they are around.
Tea assortment
Traditionally, most adults appreciate a fresh cup of tea at any time of the day—mix varieties of flavorful brews such as Saffron masala, cinnamon, and ginger tea. For detox, pick Sweet Himalayan Green Tea. When you put the assortment in a homemade tea-box, then wrap it up in a colorful ribbon, it would be such a delightful present. Hey, you might as well add a teacup.
Easter candy box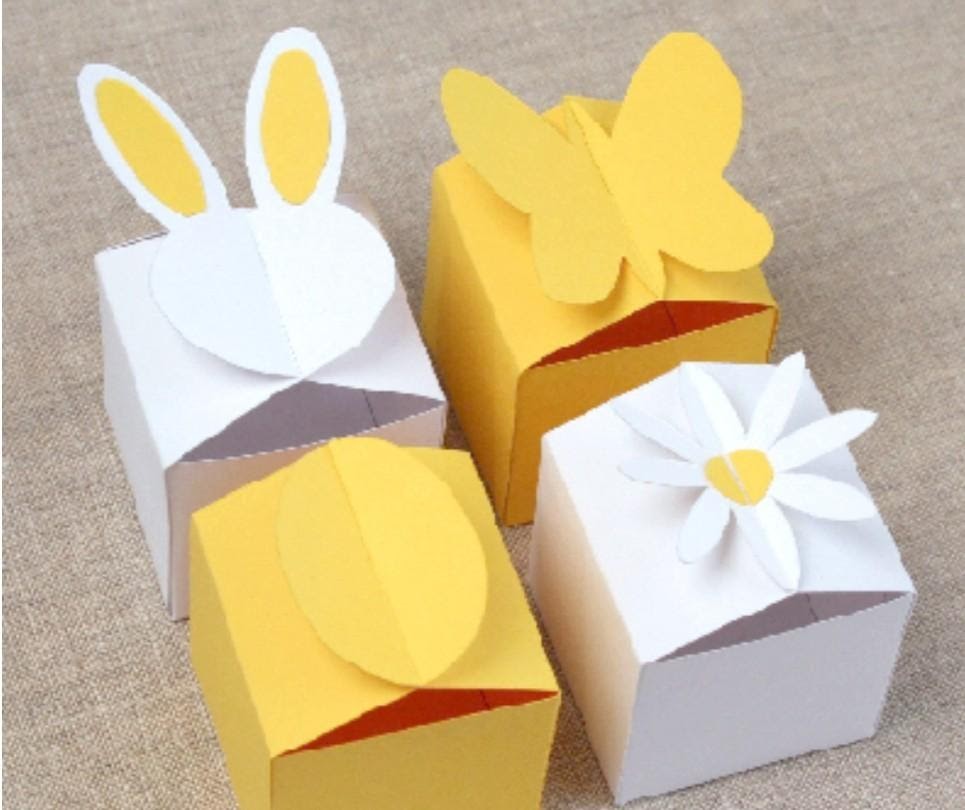 Now here is a simple craft that you'll have fun trying. The DIY candy boxes are lovely. The only thing missing is candies, chocolates, or a piece of beautiful jewelry. Play with Easter goodies that will fit in this pretty candy box. Then tie with a cute ribbon, and keep the recipient guessing what's inside.
Cookie treats
Don't be fooled by anyone that cookies are for children only. Most adults love cookies. There are many cookbooks available today with cookie recipes of various tastes. If you are wondering what you can give your friend for a sweet Easter holiday, well, get busy in the kitchen and create a cookie treat?
They are way straightforward to bake- prepare the dough with all the right ingredients, use bunny cutters on the dough mixture and toss them in the oven. After 20-30 minutes, you are ready to go. Wait for them to cool off and find a candy box to pack this lovely gift that will give your friends a happy Easter
Easter terrariums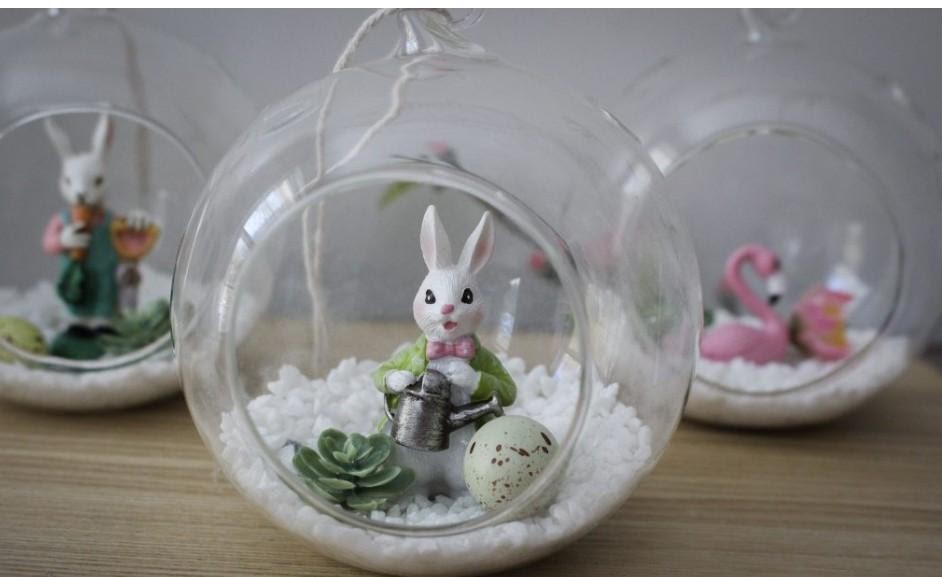 Terrariums worked up with excellent materials; it can turn to be such a sweet craft that will melt your heart. Anyone can work out this cute glass terrarium with some small amount of white sand, river rocks, and tiny succulents. The combination is beautiful and an ideal Easter gift for those with little space. It gives a pretty, vibrant look. Place it on the entry cabinet, or a dining table as a centerpiece. Otherwise, you can just hang at least two to show a perfect adjacency.
Easter egg chocolate
Easter without this classic chocolate is not complete. So, it comes with no surprise this holiday. A box of this Easter treat may seem like a little something, but your adult friends who have a sweet tooth will relish. It adds flavor to a delicious dessert as it brings out the spirit of Easter. Mix varieties of mini to medium, and an assortment of flavors. Everyone will delight in them.
Bunny bath sponge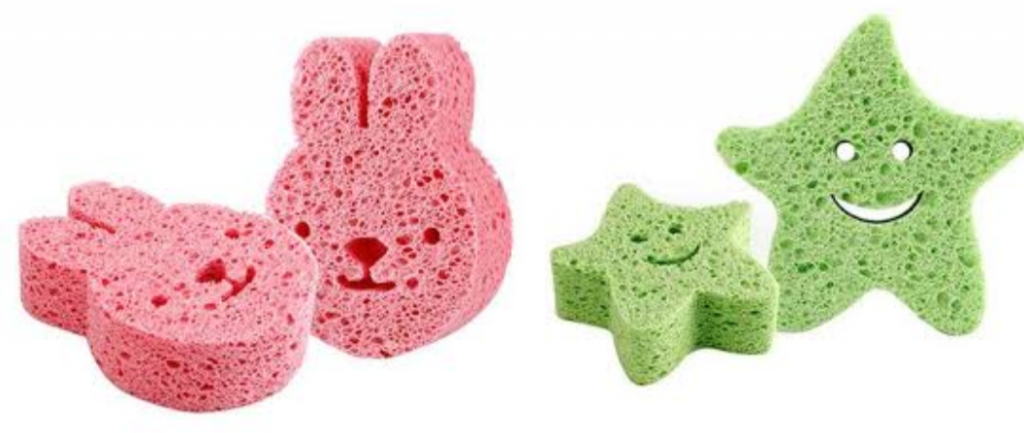 How cute are these bath sponge? Would you buy one for yourself or your adult buddies? Nothing should stop you from doing so this Easter holiday. Make your bath a breeze with this funny bunny sponge. Even if you opt to give your buddies, they will truly enjoy the gift. You can get a pack of assorted colors to create an exciting bathroom décor arrangement. The bunny sponge becomes practical and memorable.
Recipe/cookbook
Do you have that special friend who is horrible in cooking but keep trying anyway? Or maybe the one who likes to experiment with different cuisines? A cookbook will be an ideal gift that will get them in the kitchen. Add it in the adult Easter basket, and challenge your friend to try a special recipe this Easter from the book.
Bunny fruit bags
Bunny is obviously the leading pet in this holy season. So, when we go DIY, we have to put it in our minds. We shall take a simple, colorful paper, glue, scissors, and ribbons and get started. Once done with the crafting, you can now pick the fruits your friend likes and put them inside the bunny fruit bags. Tie with a ribbon and deliver. Even without opening the bag, your friends will love the package presentation. Having a happy Easter celebration does not mean you forget about the right-healthy gifts.
Easter egg chocolate cakes 
It is always a delight to have chocolate cake. It serves a perfect dessert, and it is delicious. This Easter holiday, you need to bake it yourself and twist it. During decoration, it is where you have to show some skills. Usually, you use fruits for toppings. Here, you will be particular with strawberries because they have an egg shape. Then you dip them one by one in white chocolate as you arrange accordingly on the chocolate cake. Voila! There you have your Easter egg cake.
Fabric Easter Basket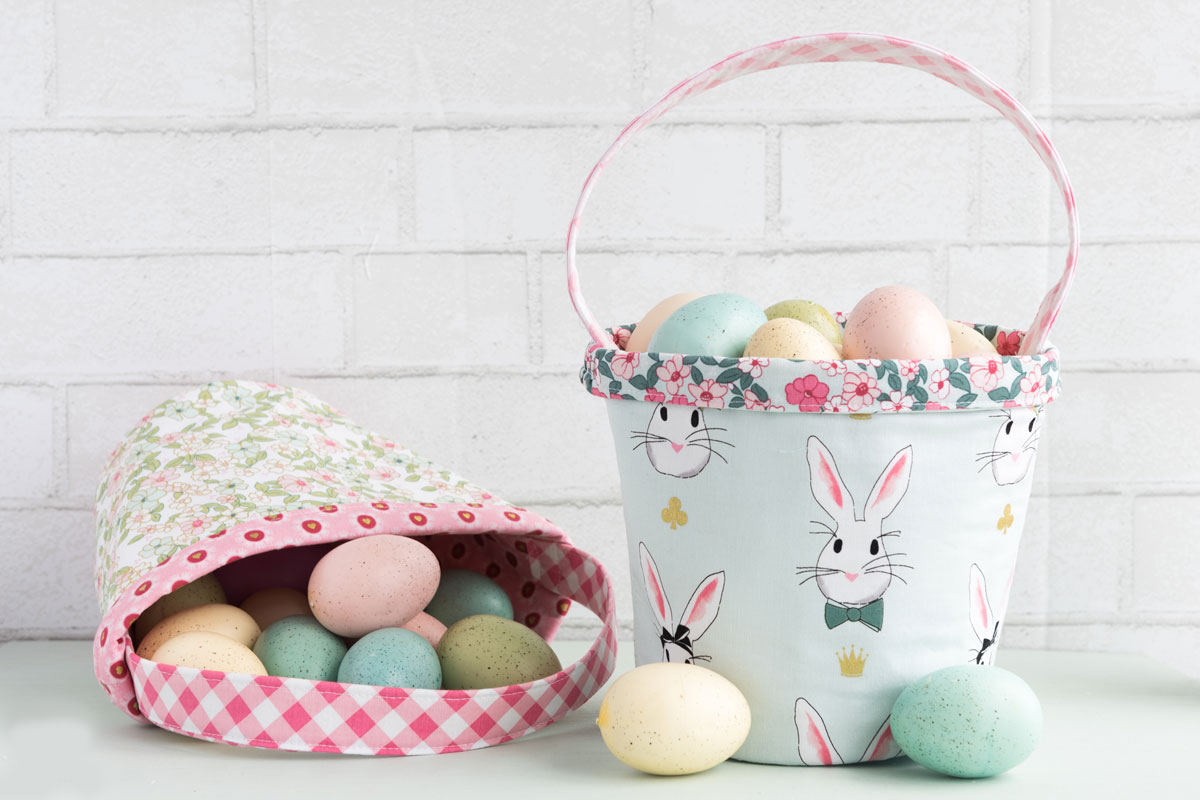 I think most people have started embracing craft because you will find so many handmade gifts in the stores. For example, the fabric Easter baskets are available in several pretty colors. They feel more authentic and show an artist's appreciation. Even the grass-made are cool.
However, with a piece of extra quality fabric and few materials available in the local market, you can quickly stitch an Easter bag, and play with the decorations. The fun part is- give it your best outcome according to your wish.
Alcohol
The reason we differentiate an adult Easter basket from children's," it's because you are likely to find grownup stuff like alcohol. Since the holiday is more about eating, it is only prudent to pair the meal with your favorite alcoholic drink from the gift basket. Therefore, it is wise to mix a variety of these drinks. Nevertheless, you can just go for classic wine, which everyone should enjoy. Look for aged-wine, chardonnay, or a beautiful bottle of whiskey.
Hyacinth plant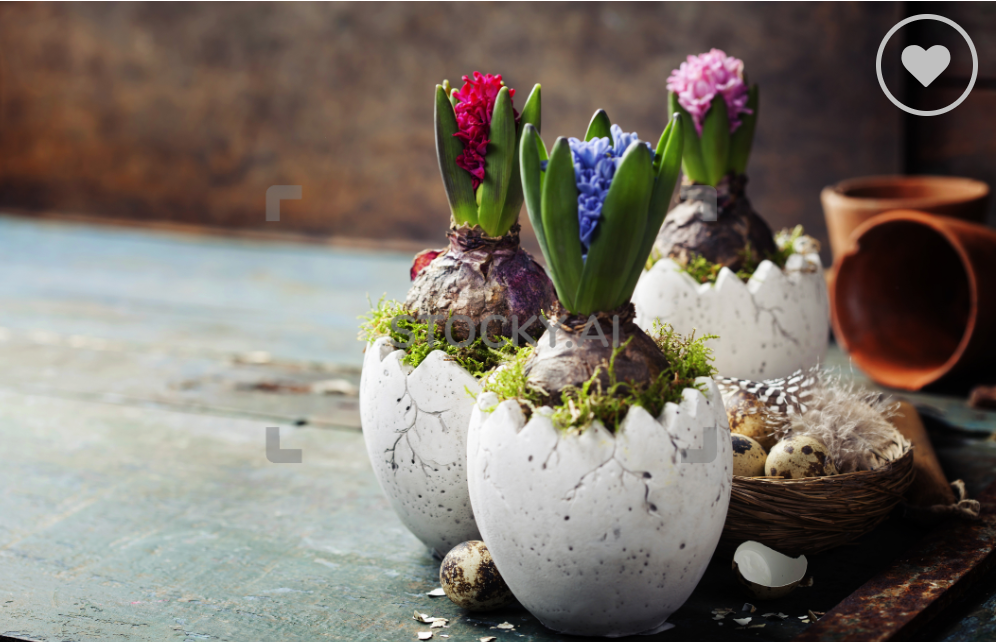 After a long season of drab winter, anyone would love to have a potted plant of colorful spring flowers. A hyacinth plant is easy to maintain, and blooms in late spring. When you want to buy this for an Easter gift, pick the one that is just starting to peek and plant them. By springtime, the gorgeous plant will be ready for gifting. Buy a lovely pot and adorn it with an Easter vibe, then transfer the plant in it.
In conclusion
If you have been wondering about an Easter gift for your adult buddies? No doubt, we got you well-covered. With the above homemade Easter gift ideas, you will find something for everyone in your gift recipient cycle. Give them a happy Easter holiday by showing them that you care for them.