Schools are closed Rush has increased on Sea View
Sindh Chief Minister Murad Ali Shah has said that we have closed schools in the province to protect from coronavirus and now rush has started at the sea view.
Read Also: COVID-19: Bangladesh shuts all educational institutions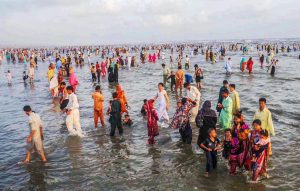 During the press conference in Karachi, he said that we have closed school, colleges to prevent the spread of Coronavirus and now we are noting that rush has been increased on sea view.
Read Also: Basic protective measures against the new Coronavirus
He said that we could not close everything, people should stay at home it is a very serious situation. Sindh has reported 100+ cases today. The outbreak of Coronavirus is not stopping it is spreading rapidly. The situation is alarming all should stay at home to keep them safe from this deadly outbreak.
Read Also: How to protect yourself from Coronavirus
Murad Ali Shah said that people should not leave unnecessary homes and take government action seriously.