Pakistanis Crowd Markets as Provinces ease Coronavirus Lockdown
A large number of people turned to the markets after the coronavirus lockdown eased across the country, although the second-highest number of cases was recorded in the country on Saturday.
According to the foreign news agency 'AFP', the government has announced the phased opening of business from May 9, citing the deteriorating state of the economy due to sanctions due to the coronavirus.
In Rawalpindi, thousands of people flocked to the market in preparation for Eid Ul-Fitr, most of them taking care of social distance and not wearing masks.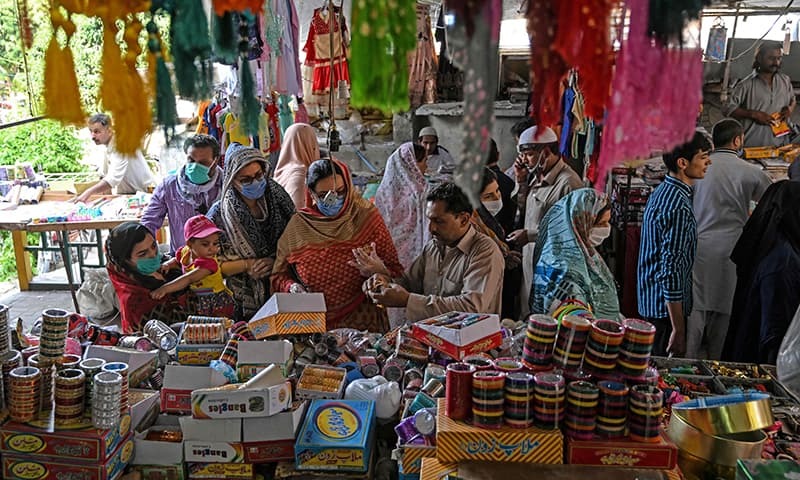 Clothing, footwear, and bangle shops were also seen in Karachi, while in the capital Islamabad, people were seen queuing up for stores to open.
Similar scenes were seen in Lahore, Quetta and Peshawar.
Omar Shirazi, a banker by profession and a shopkeeper in Rawalpindi, welcomed the government's move.
"Eid is approaching and we have to buy new clothes for our children. Now it is the responsibility of the people to take precautions and follow the rules and regulations," he said.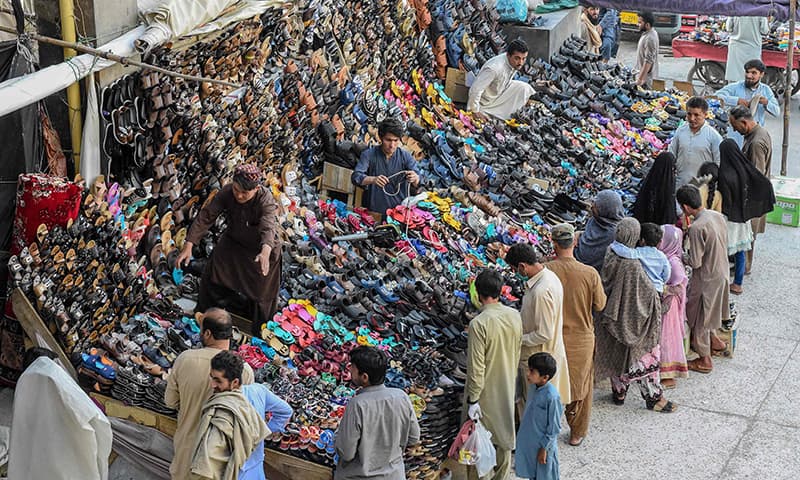 Tehmina Sattar, who was shopping with her daughter-in-law and sons, looked more cautious.
"We are happy with the government's decision, but at the same time I have a fear in my heart that if the disease spreads, it will be dangerous, because people here are not taking precautions," She said.