Mere Pass Tum Ho Viral Memes
Best Memes on Mere Pass Tum Ho
Consumers on social media are nothing short of making one meme more than one, be it a match, drama or statement of a political figure, consumers enjoy delicious memes by pulling out some hilarious aspect and others. Make us laugh.
In the meantime, today we will tell you about some of the comic memes made by fans in the latest episode of the drama serial 'I Have You' on Twitter's Top Trend, which after watching it, you also will laugh loudly.
Must Read: Mere Pass tum Ho Last Episode
1: Humari Hakomat Hoti to Hum Danish Ko Bacha lety
An interesting meme shared on social media can be seen in Muslim League N spokesman Maryum Aurangzeb saying, "If we had a government, we would have saved Danish.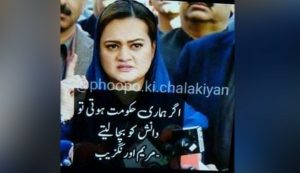 2: Look at Him, 1 Heart Attack nai Bardasht Kr Saka
I have you that the last episode shared a humorous meme on the death of Danish, comparing Nawaz Sharif and Danish with the words, "Look at that heart attack couldn't be tolerated, look at me this week. I have a heart attack five times.
3: Sorry to hear about the death of Danish Kaneria
A meme on social media is rapidly going viral with the caption captioned with the image of former Chief Minister Sindh Qaim Ali Shah saying: 'I am sorry to hear of the death of Danish Kaneria.
Danish Kaneria's Reaction to Meme
Former National League spinner Danish Kaneria also tweeted a tweet on the social media viral meme. Danish Kaneria shared a meme and tweeted, 'What the hell is this? I'm alive.
What rubbish? I am alive Mr Imran Chotani. I don't know if this post is true! pic.twitter.com/WSAiMfcen8

— Danish Kaneria (@DanishKaneria61) January 25, 2020
4: Danish Janta tha k Sukoon Siraf Qabar main ha
A user shared a hilarious meme in which Prime Minister Imran Khan tweeted that 'Danish knew that peace was only in the grave.