Asus Rog 5s & Asus Rog 5s Pro the best phone for gaming lovers
If you prefer to play games on smartphones, Ausu has introduced new gaming phones for such people. The Asus Rog 5S and 5S Pro are updated models of the Rog 5 series introduced in April this year.
The highlight of the Asus Rog 5S series is the presence of a Snapdragon 888 Plus processor with 3.0 GHz Prime Core support. The AI engine of this processor is 20% better than the previous models.
Also Check: Xiaomi launches Redmi Note 10, the cheapest 5G phone
In addition to the processor, there is something new in the new phones.
Asus Rog 5S series phones have 8, 12, 16, and 18 GB RAM while 128, 256 and 512 GB storage options are available. Both phones do not have a microSD card slot but support NFTS formatted external USB drive.
In terms of design, these displays are similar to the Rog 5 series phones.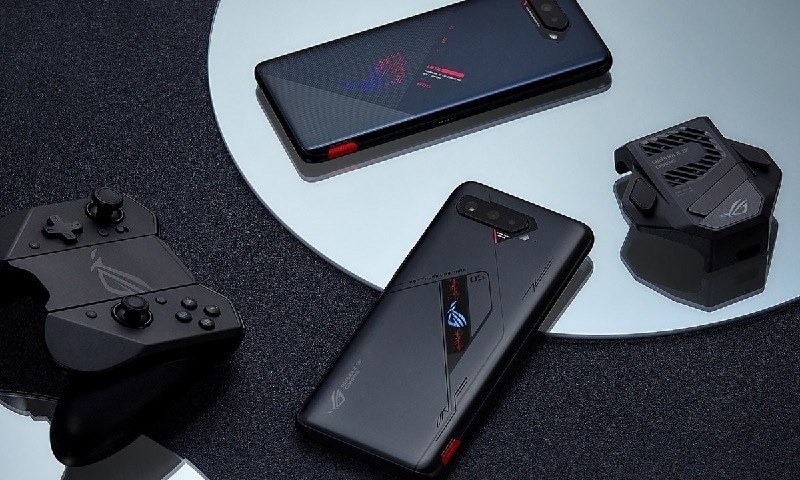 Both the phones have a 6.78-inch Super AMOLED display with a 144 Hz refresh rate and HDR10 Plus support. The Rog 5s Pro has a Rog Vision Color P-molded display with the company's logo on the back with RGB backlit.
Guerrilla glass wicks have been used to protect the screen and a special coating has been applied so that the fingers can work smoothly despite the sweat.
Asus Rog 5s & 5s Pro Battery
Both have a 6000 mAh battery with 65 watts fast charging support. The side port can also be used to power HDMI external monitors, connect headphones, or the Aero Active Cooler 5. The headphone jack is retained in the phone.
Also Check: Realme launches MagDart magnetic wireless charging devices
Asus Rog 5s & 5s Pro Cameras
Both phones have a setup of 3 cameras on the back. The main camera is 64-megapixel with 13-megapixel Ultra Wide and 5-megapixel macro cameras, while the front has a 24-megapixel selfie camera.
The company has integrated the Android 11 operating system with its ROG UI, while dual SIM support and 7 magnet liner front-facing speakers are also part of the devices. The fingerprint scanner is mounted inside the display, while the Ultrasonic sensors are used for the Air Trigger 5.
Asus Rog 5s Price
The 16GB and 256GB storage versions of the Asus Rog 5S will be available for $1077 (over PKR 177,000). The Asus Rog 5S will cost $1221 (over PKR 200,000) to buy a model with 18 GB RAM and 512 GB storage.
Asus Rog 5s Pro Price
Similarly, the version of Rog 5S Pro with 18 GB RAM and 512 GB storage will be sold for 1365 dollars (more than 224,000 Pakistani rupees).