A Celebrated Catalogue of Top Saudi Arabian Women
If you say the Kingdom of Saudi Arabia is too conservative a bad or unfavoured country for fair sex travelers or local female dwellers, you are really mistaken. With the advancement of age, modernization in Saudi Arabia is still an ongoing process. It is a favorable country for several purposes ranging from living, traveling, or working for both genders.
After stepping into this staunchly Islamic land on your Halal Holidays you would surely notice positively changed Saudi Arabian environment along with the pleasing memories of Saudi visit.
Undoubtedly, the solo female travelers can choose this Islamic Republic without any second thought especially after getting knowledge about the super talented Audacious Saudi ladies with their immensely great activities
Leniency in Saudi Approach
With the rise in postmodernism, the Saudi Arabian approach to the outside world has changed quite positively. Among those changes, some visible amendments include women-friendly leniencies like consent of driving, ease in dress codes for the western fair sex, and opening the doors of tourism respectively.
Status of Saudi Arabian women
Saudi Arabian kingdom is strictly Islamic republic that is governed by Islamic Laws based on Islamic religious texts. Therefore, it is quite a conservative country in this respect. Unlike the Western world, it doesn't permit too much freedom for any women whether foreign or local.
However, the positive women's contributions are always welcome with positive feedback. The only Saudi demand that women there must come up with is the practice of modesty in every field.
Saudi Arabian Kingdom- Not Too Male-Oriented Now
It is undoubtedly true that the Kingdom of Saudi Arabia has always been a patriarchal or male-oriented society. All the public and private fields were enjoyed by the male Saudis.
Therefore, it was inevitable for the women to accompany or bring the consent of their male guardians or counterparts. Moreover, the practice of gender segregation in all the public spheres is observed everywhere, especially in sports.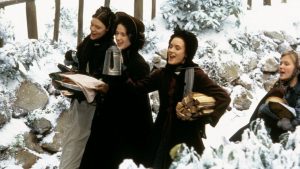 However, despite strict social and religious rules in public spheres, Saudi women have appreciably managed to succeed in almost all fields of life. For many years several Saudi women are seen excelling in their desired walks of life. Among these incredible women, many are working on the women empowerment cause in the country. This is the appreciable catalog of empowered Saudi Arabian women of the postmodern time.
Princess Ameerah Al-Taweel
Princess Ameerah Al-Taweel is a much-loved and globally known Saudi Arabian Princess. She is a philanthropist, a person who works for the humanitarian cause. For her ultimate audacity, she is also entitled to the Rebel Saudi Princess who openly broke all the Royal Protocols.
Unlike her name (Ameerah meaning Princess) she was born in a Middle-class family but with elite-class dreams. Her dreams literally came true when she became the wife of the Saudi Royal Family's Grandson Al Waleed Bin Talal.
Instead of remain in the mere opulent Royal life, she decided to work on Women's Rights Cause. She is the driving force behind the consent of female Driving that has been enjoyed only by Saudi males since 2018. This is an anti-feminist law that she always criticized in her stance.
Moreover, she has strong ties with British Royalty as well. With British Royalty support, she founded the Centre of Islamic Studies at Cambridge.
While living in a conservative male-dominated country, she was the bolder one to get a divorce from her Royal husband. In Saudi Arabia, divorced women are really frowned upon, but she used this decision to empower her fellow divorced women. Now Ameerah is an independent woman running her own founded company. She is the perfect example of Arabian beauty with brains. She is also a major Saudi fashion icon and regarded among the most well-dressed women of Saudi Arabia at Kate Middleton and Prince William's Wedding.
Safia Binzagr
She is a very talented and fine artist of Saudi Arabia who got prominence in the 1960s. She one of the most influential Saudi artists in the country's artistic field. She earned the International degree of Arts from St. Martin school in 1965 and pursued her art career in Jeddah.
In 1968, when the Saudi Arabian territory was under the hardcore rule of gender segregation with male dominance. Binzagar was the first Saudi woman, to have her Solo exhibition.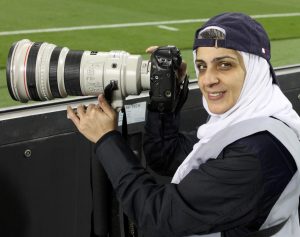 However, the strict rules of women's subjugation didn't let her attend her own art exhibition. So she sent the men of her family to represent her work on her behalf.
If you really behold her fantabulous Artwork, you must have a trip to Binzagar Museum in Jeddah. She was also the driving force for the uplifting of Saudi Art and Culture. She is the only Saudi female artist for having a Museum on her name.
Princess Reema bint Bandar Al Saud
She is the globally known Elite Class Saudi woman. She is a member of the Royal Family and a dignified daughter of an Ex-Saudi diplomat. She is the first Saudi woman in the Kingdom's history to be appointed as the first Saudi Woman Ambassador in the US.  She appears to follow her father's footsteps who was also an appointed Saudi Arabian Ambassador. Like Ameerah, she is also working as a philanthropist for humanitarian causes. She has been working for the Physical Education of the girls in schools in the Public sector. She has also served in the private sector as the co-founder of Yibreen, which is a women's day gym and spa. Besides this, she is also the director of Baraboux, a luxury handbag brand.
Raha Muharrak 
She is the driving force behind the awareness of women's role in sports and games. She, like her counterparts, she is also outspoken about the female rights in Saudi Arabia. She is the first Saudi Arabian Woman to reach the Summit of Kilimanjaro mount and the only Saudi woman to reach the top of Mount Everest in 2013.
At the young age of 32, she has become a famous social media influencer.
Mishaal Ashemimry
She is an Aero Space Engineer of KSA. Like her fellow successful Saudi Women, she is also the bold breaker of Saudi Arabian conservatism and male dominance. She is also regarded as the first Saudi woman to join the ever-famous US Space Agency NASA. Moreover, she has become a role model for the women of Saudi Nation after her notable contribution to 22 Rocket Projects in the USA. She is also the CEO of the US-based Space company.
Haifaa al-Mansour
She is the driving force of lifting some Saudi restrictions on films and film industries. She is an Award-winning female Film director of Saudi Arabia. Her films are well-praised on both the National and International levels.